Registration & Fees
Registration Information
Registration for non-credit courses can be completed in person, by phone, by mail, by fax, or online. Persons interested in registering for a course may visit the office, located in room 114 of the Garrett Information Enterprise Center on the McHenry campus of Garrett College. They may also call the main line at 301-387-3069.
Continuing Education & Workforce Development registrations will be taken on a first-come, first-served basis and all registrations require your birthdate (a Maryland Higher Education Commission requirement). Payment may be made by mail or in person at our office. We accept VISA, MasterCard, American Express and Discover - please call us at 301-387-3096. Most courses have registration deadlines, which allows ample time to notify students and instructors, should a course not meet its minimum enrollment. The department recognizes the inconvenience last-minute cancellations cause in the busy lives of our community members. Please register before the deadlines.
Financial Information
Course costs listed include tuition, fees, and out-of-county/out-of-state differentials (where applicable). Costs listed for Maryland Senior Citizens (persons 60 years of age or older) include a tuition waiver (where applicable) and fees. All students are responsible for any materials or texts that may be required for all classes.
Refund Policy
Completion of a registration form (in person, by phone, or by FAX) and tuition and/or fee payment serves as confirmation of registration and results in the student being obligated for the cost of the course. If, for any reason, a student cannot attend the course for which he/she is registered, it is his/her responsibility to withdraw from the course. In order to withdraw from a noncredit course the student must complete a 'withdrawal' form. Refunds will be made in full if you withdraw from a course by the course registration closing date. If you withdraw prior to the second-class meeting, you are entitled to a 75% refund of total course cost. There will be no refund after the second-class session. Any requests for exceptions to this policy must be made in writing and should be submitted to the Dean of Continuing Education & Workforce Development.
Learn about our application and registration process, along with fees. Financial aid for non-credit courses may apply.
---

---
CEWD Catalog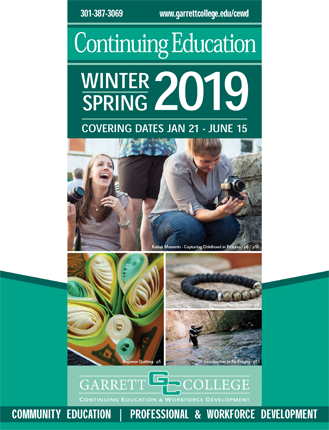 ---
Workforce Catalog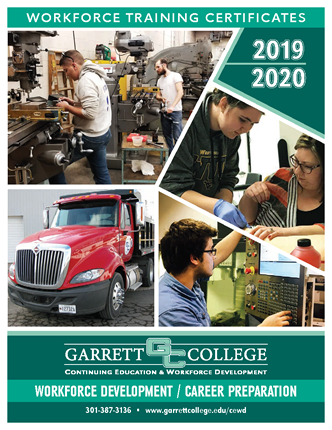 ---