Explore Garrett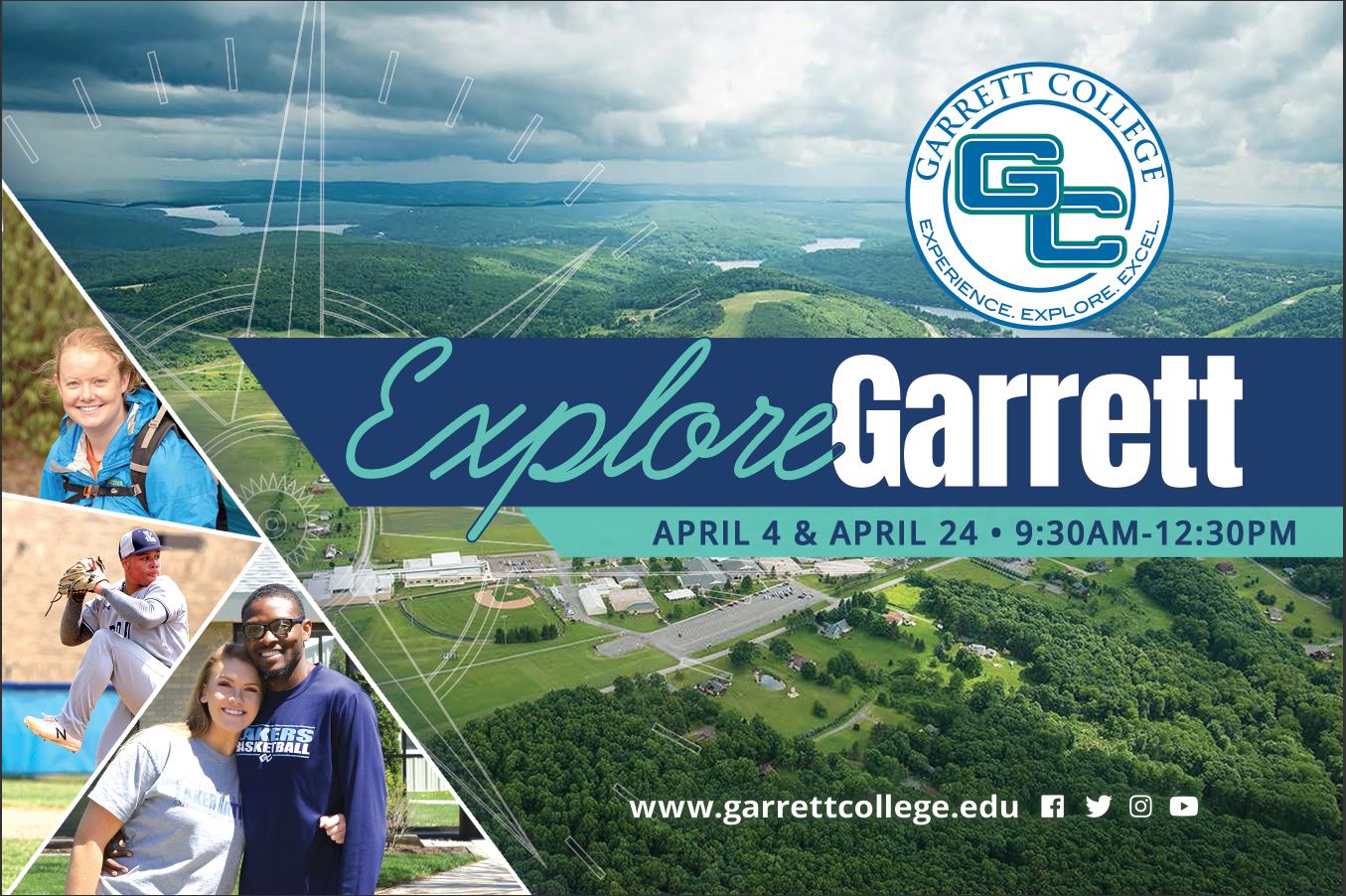 Dates
Friday, April 6th 6:00-8:00 pm
Saturday, April 21st 9:30-11:30 am
Thursday, May 3rd 6:00-8:00 pm
Location
Garrett College McHenry Campus
GEIC Building 100 Room 111
Parking in Lot A
You can view our campus map and get directions to campus by clicking here.
Agenda
While on campus, you will have the opportunity to experience a campus tour, learn about our programs of study, seamless transfer agreements, and athletics. You will also have the opportunity to receive information about financial aid, scholarship opportunities, on-campus housing, placement testing, and advising.
Placement testing
Students also have the opportunity to take their placement test while visiting for the day. If you are interested in this, please email admissions@ garrettcollege.edu or call the Admissions Office at 301-387-3044 to schedule your appointment. For more information regarding placement testing and preparing for your placement test, please click here.
Placement testing will take place at the following times:
Friday, April 6th at 3:00
Saturday, April 21st at 12:00
Thursday, May 3rd at 3:00
RSVP
To RSVP for one of our Explore Garrett Information Sessions, please submit this form.
Questions
Please call the Admissions Office at 301-387-3044 or email us at admissions@garrettcollege.edu.