Garrett Institute for Lifelong Learning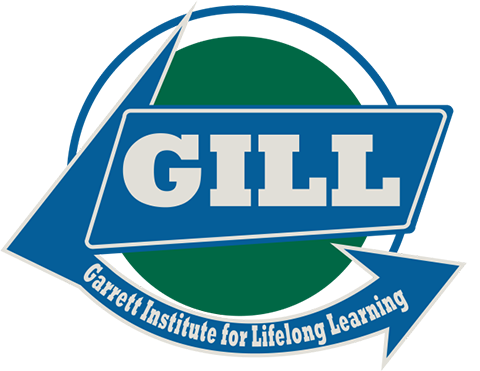 If you have a curious mind and love learning, please join this like-minded group. There are no entrance requirements, no tests and we do not grade - this is learning just for the fun of it!
Mission
GILL is a member driven organization whose mission is to enrich lives by offering a wide variety of stimulating educational, cultural, and social programs geared toward a diverse community of adults primarily 50 + years, but open to all.
Membership
GILL is administered by its own Board of Directors, run in affiliation with the Continuing Education and Workforce Development division of Garrett College, supported through membership and program fees. Members work together to determine the interests and needs of the group. A program committee is then charged with the tasks of bringing the class to fruition- finding instructors, defining the scope of curriculum and other logistical duties.
Not a member? Join Now! Contact 301-387-3069.
Fall 2018, September - December
GILL Course Descriptions
Sessions are free to GILL members, but registration is a must 301-387-3781
Schedule at a Glance
September
9/1, What Makes Pittsburgh, Pittsburgh, 8:00am – 4:30pm, Field Trip
9/17, Chair Yogaa, 11:00am – noon, SOC
9/16, French and Indian War Lecture,9:00am – 11:00am, McHenry
9/16, Trip to Fort Necessity, 1:00pm - 3:00pm
October
10/2, The Duel- Hamilton & Burr, 10am-noon, SOC
10/4, Local Health Services & Healthy Snacking, 10:00am – 11:30am, SOC
10/9, Vineyard and Wine, 10:00am – noon, Deep Creek Cellars
10/18, Woodworking, 10:00am - noon
10/30, Soup and Ted, noon – 2:00pm, SOC
November
11/7, Un-Hot Topics,noon- 2pm, Uno's
11/20 & 11/27, The Hawai'i Operation, 6:00pm - 8:00pm, SOC
December
12/5, Nemacolin Art and Holiday Lights Tour, 2:00pm - 7:00pm
Learn about our application and registration process, along with fees. Financial aid for non-credit courses may apply.
---

---
CEWD Catalog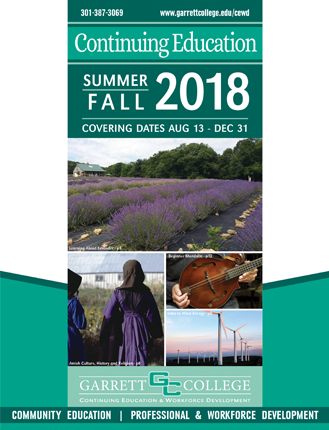 ---
Workforce Catalog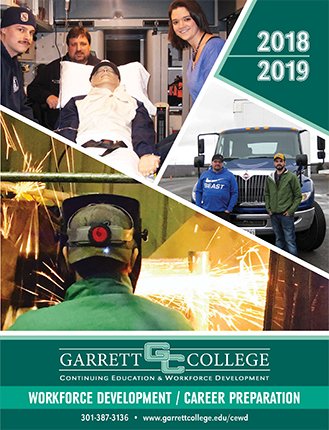 ---