Machining
Machinists work in a variety of industries including energy, transportation, advanced manufacturing and the production of specialty products. Our training program prepares you for a career in Manual and CNC Machining.
Program Goals
Students will be able to demonstrate core competencies as outlined by the National Institute of Metalworking Skills (NIMS)
Students will have the opportunity to earn one NIMS credential in each class
Students can complete the entire program or take individual classes based on prior learning and/or credentialing goals
Through classroom, hands-on experience in a machine shop, and independent computer-based training (CBT), students will be prepared to work in the manufacturing industry and earn certification from NIMS
Program Requirements
High School Diploma or equivalent is required
Math and reading skills may be assessed to determine if students are prepared to complete the courses of study


(*Assistance to improve math and reading skills may be available through the adult education program)

Preparation for Machining is a required prerequisite for all Machining classes unless the student is able to demonstrate prior learning through NIMS testing
Manual machining experience or prior training is required to enroll in CNC classes
Course
Classroom Hrs
Lab Hrs
Tuition & Fees
(GC Res)
Preparation for Machining
24.5
7.5
$600
Job Planning, Bench work & Layout
24.5
7.5
$500
Manual Milling
38.5
8.5
$650
Manual Turning
38.5
8.5
$650

TOTAL Manual Machining

137
33
$2590
CNC Milling Set-up & Programming
56
10
$700
CNC Turning Set-up & Programming
56
10
$700
CNC Milling: Operation
56
10
$700
CNC Turning: Operation
56
10
$700

TOTAL CNC




Cost for one NIMS test for each course and text books are included in the cost of tuition & fees.

224
40
$2,800
Time to Complete Program
Approximately 12-18 months
Classes are held 2 evenings per week
Students may be able to accelerate completion by demonstrating competency through NIMS testing
Location of Training
Manual Machining Class - Southern Garrett High School in Oakland; CNC Machining Class -
Career Technology Training Center in Accident
Connect with us
Contact Carol Mowbray Brooks at
301-387-3770
or
carol.mowbraybrooks@garrettcollege.edu
Learn about our application and registration process, along with fees. Financial aid for non-credit courses may apply.
---

---
CEWD Catalog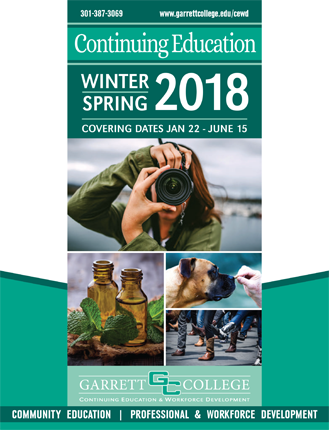 ---
Workforce Catalog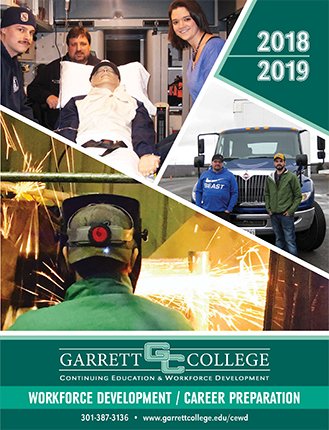 ---