Campus News
June 26, 2018
Cheryl Womack-Whye among presenters for 2018 Writers' Institute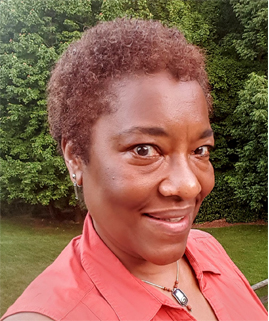 The 2018 Mountain Maryland Writers' Institute is slated for July 26 – 29, 2018 at Garrett College. Sessions will focus on poetry, fiction/nonfiction, historical research, publication, and more.
Since 2002, Cheryl Womack-Whye has been a teacher consultant for the National Writing Project. She has instructed several years of Invitational Summer Institute, an intensive graduate program for teachers determined to use writing as a vehicle for student achievement. Additionally, she organized and facilitated multiple mini-writing retreats, a forum where writers of varied abilities shared in a four-hour session of community and collaboration.
In May 2017, the Inspirational Chorus of Loch Raven Technical Academy in Baltimore County performed 'Here I Am', a song she co-wrote with Ben Kapilow.
Womack-Whye has been an educator for more than 30 years, supporting preschool to adult learners with varied educational needs, in public and private settings. She has developed curricular components to improve literacy, promote equity, and increase courageous conversations. She creates pathways to show how interactive literacy is transformative and can alter a person's present perspective.
Her workshop session 'Nature Writing: Today's Present from Nature' will take place on Friday, July 27th from 2:30 – 4 p.m. at Swallow Falls State Park. In this workshop, participants will examine his or her gifts from nature and compose a part of their special story. Individuals will choose the form of fiction, nonfiction, or memoir and join her in a journey of expression of one's unique connection with nature.
Limited workshop registration spaces are available on a first-come, first-serve basis. Registration closes on July 20, 2018. More information on the Mountain Maryland Writers' Institute, including the Friday, Saturday and Sunday schedule and presenters' biographies, can be found online at https://www.garrettcollege.edu/writers-workshop or by calling 301-387-3333.