Campus News
April 6th, 2020
Garrett College transforms to meet the times
Move to online, while not without its challenges, remains impressive
Garrett College had two weeks to transform itself from an institution built largely on face-to-face classes into an online college with nearly everything occurring in the virtual world.
And Maryland's smallest community college rose to the occasion.
"I couldn't be more impressed, or more grateful, for the way our faculty, staff and students have responded to this unprecedented challenge," said Dr. Richard Midcap, Garrett College's president. "It hasn't been easy, or seamless, or even all that pretty at times. Yet, we've transformed just about everything we do in order to finish what we started in January when we opened our spring semester."
The transition included moving Garrett College's employees – including its entire credit faculty and all of the support staff – to a near-total telework environment last week in response to the COVID-19 epidemic. Faculty and staff credited the Garrett College Information Technology (GCIT) staff with using its technological and problem-solving skills to make the transformation possible.
"IT had to help transition not just the students, but also our faculty and staff, to a work/learn environment from home," noted Andrew Harvey, GC's director of financial aid. "They really went above and beyond for all levels of this changeover."
"IT has been amazing – their service has been fantastic, and very timely," said Julie Yoder, dean of continuing education and workforce development. "I attribute this not only to the IT staff, themselves, but also to the leadership Dallas [Ouellette, dean of business and finance] has provided."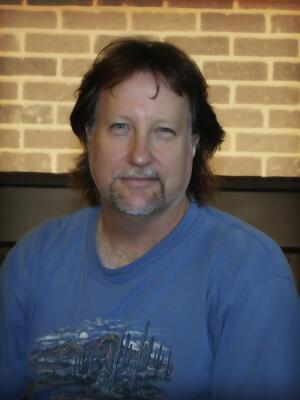 Kevin Dodge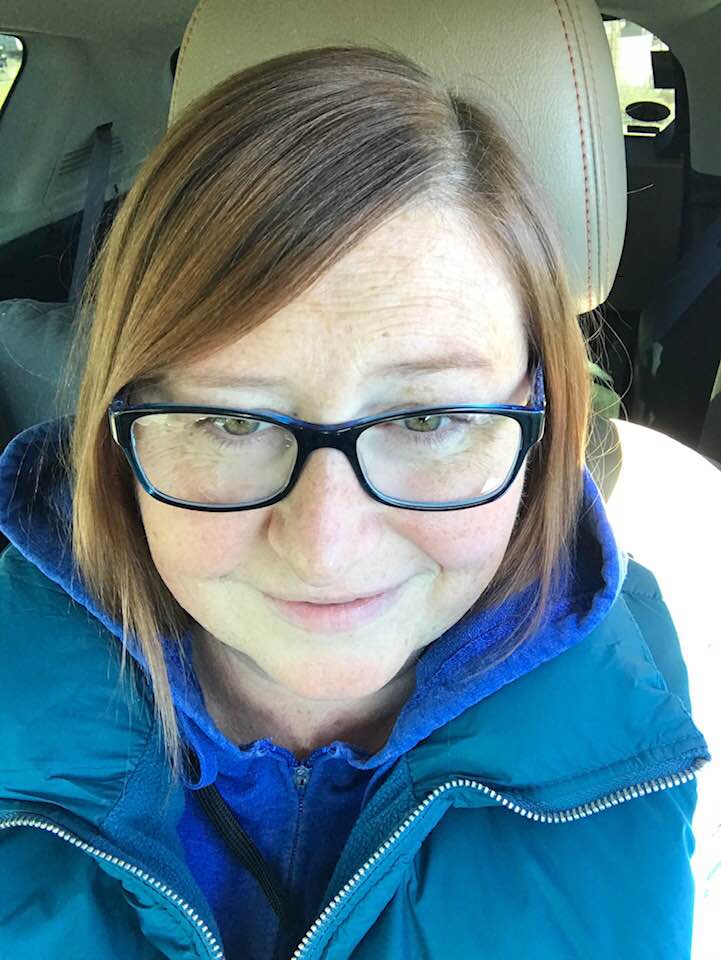 Kari Porter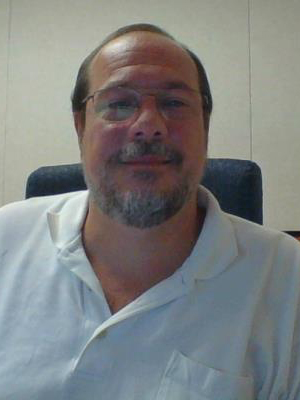 Richard Lewis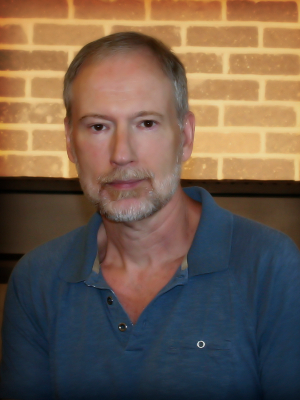 Greg Jenkins
"As someone who has never been interested in teaching online, I especially want to recognize all the time our IT folks and [Distance Learning Director] Fred Stemple have given to help me, and all of us, out," observed Kevin Dodge of natural resources and wildlife technology.
While IT could make the tools available, faculty had to determine how to use them to deliver the highest-quality product possible. Kari Porter, assistant professor of developmental studies/English, said she decided to incorporate more synchronous opportunities for students to engage with one another after students requested it.
"I held a Zoom meeting on the second day back with each class to check in, answer any questions they had, and show them the course content," said Porter. "I was very surprised at how happy the students were to 'see' each other virtually. They actually asked me to hold Zoom meetings twice a week, just like our regular classes. I decided to also record the meetings for students who couldn't be there or might have missed it."
"Overall, my students have been actively engaged and most of them appear to be transitioning well," said Terry Kasecamp of psychology. "I have been using Zoom to make myself available to review course content and answer questions in General Psychology and meeting with Research Methods to help guide the students as they work to finish their research projects."
"I've found that the switch to all-online instruction was not as bad as I thought it would be," said Rich Lewis, assistant professor of computer science. "It's working so well that I'm considering using this technology even when we return to on-campus instruction. This will give my students more options for receiving the instruction.
"Students will be able to attend the class on campus, watch and participate via the Internet synchronously, or watch the recorded lecture at a later time," continued Lewis. "I believe that this type of delivery will attract more students."
Dr. Qing Yuan, GC's dean of academic affairs and chief academic officer, said the transition was impressive in both scope and speed.
"Moving all courses online in the middle of a semester presented huge challenges to all the faculty, adjunct faculty and students. I couldn't be more proud of all the faculty and academic directors who stepped up at such a critical time," said Yuan.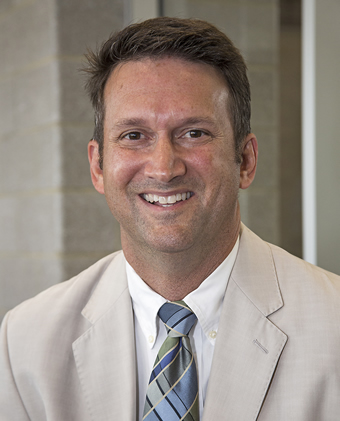 Fred Stemple
"Fred Stemple, as the coordinator of distance learning, played a key role in bringing everyone online by creating all the tutorials for Blackboard and scheduling daily faculty Blackboard training sessions," added Yuan.
Stemple and Director of Advising and Academic Success Ashley Ruby – who both have responsibilities in supporting faculty and students – were lauded by multiple faculty members.
"Fred Stemple and Ashley Ruby have been quite helpful in their work with faculty," said Professor of English Greg Jenkins. 'They're knowledgeable, reliable and professional."
"I'm impressed with the way our faculty has rallied together during this unprecedented challenge to higher education," said Stemple. "Although many were reluctant to use an online platform, faculty have given their time and efforts to learn and implement this modality so students could complete their studies."
While Garrett College already had a host of online services to support students and faculty, Learning Commons Director Jenny Meslener believed the move to an online environment required that support to be expanded and more heavily publicized.
Meslener coordinated an effort to create a new Online Library Users' Guide featuring all of the College's online library support services, including resources for faculty online instruction. Meslener also worked with the Advising and Academic Success Center (AASC) and the Marketing/Public Relations Office to create a video for online support services that is now posted on the College's website.
"Our marketing staff – Stacy Holler, Chad Yoder and David Lantz – have gone above and beyond," said Meslener. "Helping departments like the library create videos to assist students has been a huge resource. In addition, Stacy has allowed me to actively get things posted on social media. That whole department has been a huge help."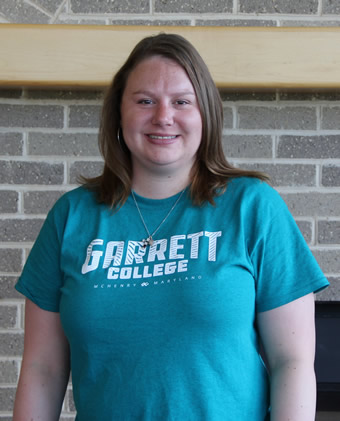 Jenny Meslner
The Learning Commons has also published a COVID-19 Guide that "serves as a resource for anyone wishing to learn more about the pandemic from credible sources," said Meslener.
One unanticipated result of this transition has been an increase in GC Book Club participation now that it's online.
"This was actually the highest attended event of the semester," said Meslener. "Everyone was very appreciative that we were able to continue to do this, because it allows us to stay connected despite not being with each other. I was surprised how well this event went, and I am happy that members continue to participate during these chaotic times."
Transitioning services to support online learning required flexibility across the College, but nowhere more so than in the tutoring provided by the Advising and Academic Success Center.
"Tutors have been extremely flexible and engaged in adjusting services, expanding hours and sharing resources," said Ruby, noting tutors that previously worked with students face-to-face are now using phone calls, text messages, emails, instant chat and video conferencing strategies.
"In addition to academic and content support, our tutors are also checking in on the wellbeing of students and referring them to additional support and services, as appropriate," said Ruby, adding that 10 peer and professional tutors are remotely "staffing" tutoring services, Monday through Saturday from 10 a.m. to 7 p.m.
The AASC has also established an additional "Early Alert" checkpoint to identify and resolve any student issues resulting from the transitional to an all-online instructional platform. In preparation for summer and fall semester advising – which began April 6th – the AASC provided advisor training that incorporated video conferences, email and phone advising strategies.
The Office of Records and Registration, meanwhile, worked with the AASC to support virtual advising platforms with newly created fillable forms for many of the commonly used advising forms. ORR has also reconfigured the student self-registration technology to better support registration services for students, helping ensure the early advising periods for summer and fall – called "Best Chance Advising" – could take place as scheduled this month.
"We all pulled together and worked very hard to transition all of our services online," said Registration Specialist Keela Pfaff. "We had to make sure we could work from home for an extended period of time while continuing to assist students even in the event of a campus closure. And we were committed to ensuring quality continuity of operations."
Harvey said the Financial Aid Office was able to make the transition to all-online services virtually seamless thanks to a lot of help from other offices. Harvey lauded IT as well as the Creative Services team, which quickly shifted financial aid information to a totally online format.
"The Marketing & Creative Services team was able to film, edit videos and update the webpage in a quick process to be of immediate help to students," said Harvey.
Harvey said the Financial Aid Office's most immediate goal was to put money back in the hands of students who were due coronavirus-related refunds for residence hall and meal plan charges.
"We were able, in about 5 hours, to add the COVID refunds of room and board to student accounts and process them quickly to the Business Office," said Harvey.
While most of Garrett College's offices focused on serving students this semester, the Admissions and Recruitment Offices – heavily supported by Marketing & Creative Services – have already put considerable resources toward recruiting students for the upcoming semesters – principally summer and fall.
Marketing & Creative Services worked with six key offices to produce a series of six videos – admissions, financial aid, housing, advising, virtual tour, and online student support and success – to increase online engagement and social media awareness.
The Admissions Office, meanwhile, is participating in upcoming virtual college fairs and has worked with Marketing & Creative Services to create "Let's Talk Tuesday," a virtual open house featuring live video presentations and Q-&-A sessions. The Q-&-A will feature representatives from Admissions, Advising, Financial Aid, Housing, and Academics to learn more about becoming a student at Garrett College. The first "Let's Talk Tuesday" took place on April 7 with additional sessions scheduled for April 14, April 21 and April 28.
"We've transformed our admissions and recruitment strategies to deal with the present situation," said JR Kerns, dean of student affairs. "And we've done it using a streamlined approach that I think students will understand and appreciate."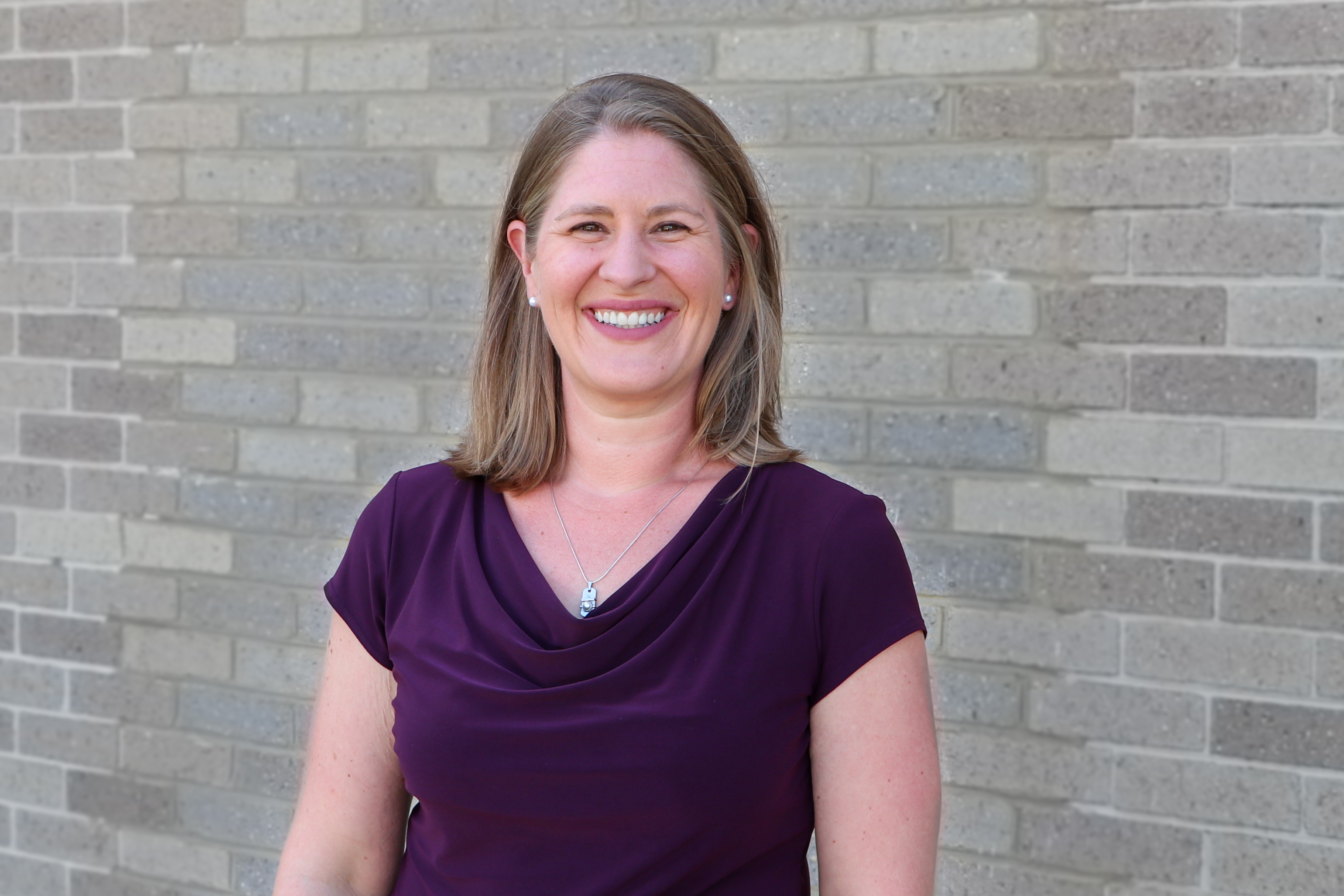 Shelley Menear, Director of Equity and Compliance
Midcap credited Shelley Menear, the College's director of equity and compliance, for helping organize and implement the College's response. Menear continues to monitor federal, state and county responses to ensure Garrett College remains in compliance with the various directives being issued.
"Shelley is playing a key role in helping us stay current in what seems to be an ever-changing environment," said Midcap.
"A situation such as this pandemic can cause panic, especially given the fast-paced changes required to meet local, state, and federal guidance," said Menear, who coordinated revisions to the College's pandemic response plan to address the coronavirus situation. "Everyone has approached this event in a calm and organized manner, which I believe has greatly bolstered our preparedness and response efforts."
The College's Facilities Department also played a key role in GC's response. Director of Campus Facilities Kathy Meagher said Custodial Supervisor Rodney Reckart was preparing for the crisis "even before there was a case of the coronavirus reported on the east coast."
"He contacted our vendors for cleaning agents and protective gloves to get the supplies we needed to keep our campus safe," said Meagher. "We upgraded to hospital-grade disinfectants, increased our frequency of cleaning high-touch areas, and changed our cleaning schedules to coincide with occupancy and use. Now that the campus is closed, our security officers and essential plant operators have implemented our highest level of safety protocols to monitor our critical systems while ensuring the safety of our employees."
If there has been a silver lining to the crisis, it may be that it's forced College staff to implement technologies that can make the College more efficient and responsive to students in the future.
"We have been forced to learn so many new things – and that makes me very happy," said Pfaff, noting the long-term impact Zoom, Microsoft Teams, a more user-friendly website and conversion to online fillable PDF forms should have going forward.
"One positive improvement is our invoices moving to online/email system," said Chris Jones, an administrative associate in Garrett College's Facilities Department. "Even though it takes longer to 're-learn' how to complete the tasks electronically, I believe in the long run, when we continue to follow the new procedures, we will be more efficient."
"We learned that our Foundation could be viable and still function well no matter the circumstances," said Cherie Krug, executive director of the Garrett College Foundation. "We grew closer as a staff and found new virtual tools that can work for us.
"I think we always assumed that our work involved face-to-face contact with our board members and donors," continued Krug, "but we can thrive in an online environment when that is necessary."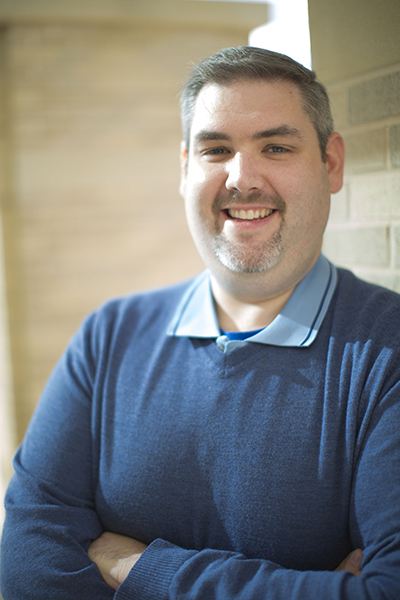 Andrew Harvey, Director of Financial Aid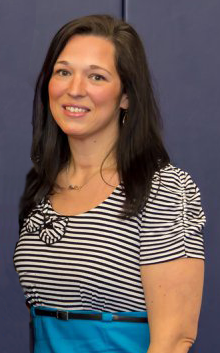 Ashley Ruby, Director of Advising & Academic Success
Harvey also said there have been some unexpected benefits to this unexpected transition.
"Oddly enough, I think that although this crisis has moved us physically apart, it has brought teams and staffs closer together," said Harvey. "We've worked more closely across the aisle to step up our level of service to students. It has also allowed our teams to work collaboratively on projects together that we may not have been able to do in the past."
Lois Anderson, Garrett College's bookstore manager, said the challenge has also brought out a greater emphasis on teamwork.
"Garrett College has an exceptional group of people that have exemplified the true spirit of pulling together in times such as this," said Anderson. "We should be very proud of each and every person in making this a success. I can't think of a single person who didn't rise to the challenge to do their part in getting us to where we are today."
Terry Beachy, coordinator of the College's Mountaintop Truck Driving Institute (MTDI), said the pandemic has reinforced the importance of truck driving in getting food and other supplies to citizens.
"One positive thing that I see is the affirmation that truckers are essential to our economy, in both good times and bad," said Beachy. "I'm hoping to get back on the lot in Grantsville sooner than later to train more individuals in this much-needed career path."
"One unanticipated positive outcome of this situation has been the broad sharing of ideas," noted Ruby. "IT was swift in providing alternative meeting options such as Zoom and Microsoft Teams. A faculty member shared his positive experience in using Google Voice as an alternative to using his own personal cell phone when reaching out to students during a faculty meeting – and many faculty and staff are now using this free service.
"In addition, I am excited about bringing many of the practices we have implemented in this environment back to campus," Ruby continued. "Things such as video conference advising, remote tutoring, and the AASC Student Resources BlackBoard course are great enhancements to the services we already provide."
"One positive thing that I have noticed during the transition to online learning is how much more responsive students have been to my emails," said Kym Newmann, student affairs coordinator. "They are sometimes responding within minutes of my email. Since they are now online completing assignments, Zoom'ing with their class, or chatting on bulletin boards, they also seem to be checking their email more frequently.
"I'm hoping that this increased communication means that they are also communicating with their instructors if they have questions," added Newmann, "and will be more likely to use our phone, email or video tutoring services."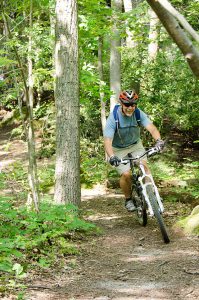 Scott Richardson
While moving to a near-total online environment, there are some things that can't be virtualized. One of those things is the weekly meals provided through the Transition Age Youth (TAY) Program that runs out of Garrett College.
"As part of the normal TAY program, we provide students with a healthy evening meal," said Scott Richardson, who coordinates the TAY program for Garrett College. "We agreed that I would make Thursdays a food delivery day and yesterday [last Thursday] I delivered 13 meals to students' homes, leaving the meals at their mailboxes or porches.
"Some of the students or family members were in their yards when I made the deliveries," continued Richardson, "and they were very grateful with the support that we are providing to them during these challenging times."
The most up-to-date information on Garrett College's response to the novel coronavirus (COVID-19), can be found online at https://www.garrettcollege.edu/covid-19.
---