Veterinary Assistant
Veterinary Assistants aid in kennel care, assist veterinary technicians and veterinarians during exams of domestic animals, and provide support throughout the veterinary office. Veterinary Assistants work in animal shelters, animal emergency centers, and veterinary practices. Instruction for the program is provided by a licensed Veterinary Technician and/or licensed Veterinarian.
Program Goals
Prepares individuals for an entry-level position in an animal care facility and/or be prepared to continue training to earn an A.A. degree as a Veterinary Technician.
This training program meets the National Association of Veterinary Technicians of America (NAVTA) guidelines and requirements for clinical experiences, certifications/licensing of instructors, and curriculum content.
Program Requirements
A $25.00 non-refundable registration fee is required from all students.
Students are required to have a High School Diploma or equivalent. Students currently enrolled in an Adult Education program to prepare to earn a high school diploma may be eligible to enroll with Program Coordinator approval.
Students must participate in an Orientation & Information Session. Call 301-387-3136 for scheduled dates and times.
Garrett College does not require a background check or drug testing; however, individual animal care facilities may require our students to submit to one or both.
Health insurance is not required; however Garrett College does not assume any responsibility for health issues caused by animal bites, scratches, or other injuries. It is suggested that students meet with their health care professional to ensure their immunizations (including a tetanus shot) are up to date.
Students must have transportation to complete externship hours within a 50 mile radius of Garrett College.
Course
Hrs of Instruction
Clinical
Experience
Tuition & Fees
(GC Res)
Veterinary Assistant One:


Orientation to the Veterinary Profession

35
6
$475
Veterinary Assistant Two:


Outpatient Diagnosis & Treatment

30
10
$400
Veterinary Assistant Three:


Inpatient Treatment & Care

30
10
$400
TOTAL - Includes all instructional materials & one set of scrubs for clinical experience.

$1,275
Time to Complete Program
Approximately 6 months
Classes are held two evenings per week, or one evening and one Saturday per week
Clinical Experience
Clinical experience is scheduled throughout the program at various animal care facilities.
Location of Training
Career Technology Training Center in Accident
Connect with us
Contact Continuing Education & Workforce Development at 301-387-3069 or cewd@garrettcollege.edu
Learn about our application and registration process, along with fees. Financial aid for non-credit courses may apply.
---

---
CEWD Catalog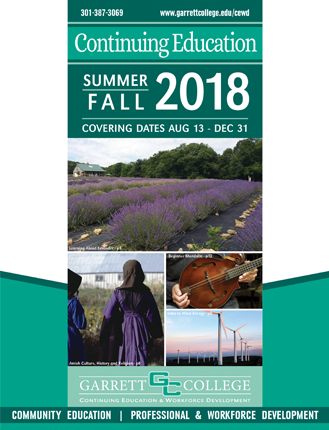 ---
Workforce Catalog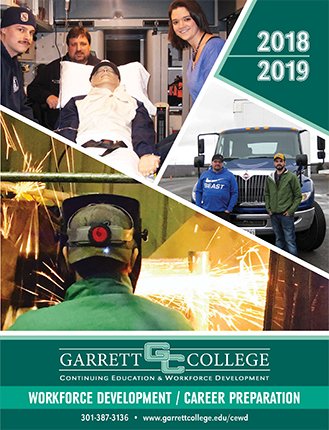 ---