Writers' Workshop
2018 Presenters
Jack DuBose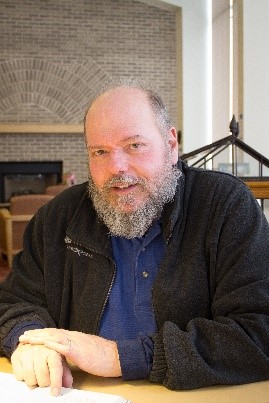 Jack DuBose is a poet and professor who teaches English at Garrett College in McHenry, Maryland. His poems have been published in a handful of journals including Grease and Tears, Ginseng, and Kestrel.
His session, The Poetic Landscape, will explore the creative processes of writing poetry in the natural surroundings offered by Swallow Falls State Park and will allow time for workshop participants to explore and create poetry inspired by the setting.
Rose Gordy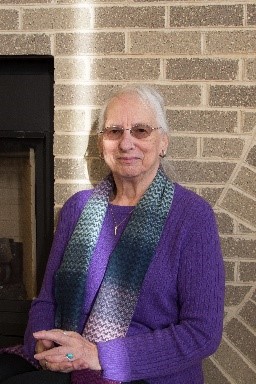 Rose Gordy is an inveterate writer and dream workshop facilitator. Her books include two collections of short stories, two novels with a third in progress, a collection of poetry, and her most recent The Green That Never Died, her autobiography of the nearly thirteen years she lived as a nun in PA. This book is now in the archives of Notre Dame University where she received her MA in English and French.
Dr. Neal Brooks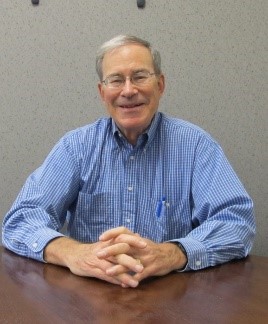 Dr. Brooks brings a life-long interest in all phases of history, particularly in aspects of Maryland and the local community. His experiences as a published writer include co-authorship of a History of Baltimore County and Baltimore County Panorama, both of which sold out in the original press runs.
James Rada, Jr.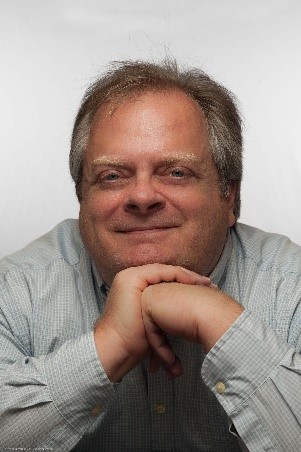 James Rada has written many works of historical fiction and non-fiction history. They include the popular books Saving Shallmar, Christmas Spirit in a Coal Town, Canawlers, and Battlefiedl Angels: The Daughters of Charitty Work as Civil War Nurses.
He lives in Gettysburg, PA where he works as a freelance writer. James has received numerous awards form the Maryland-Delaware-DC Press Association, Associated Press, Maryland State Teachers Association, Society of Professional Journalists, and Community Newspapers Holdings, Inc. for his newspaper writing.
To see James' other books or to order copies online, go to www.jamesrada.com.
Jess Daddio
Jess Daddio is the travel editor for Blue Ridge Outdoors Magazine, the definitive guide to outdoor adventure in the Southeast and Mid-Atlantic. Prior to joining the outdoor program at her alma mater, Emory & Henry College, Jess' time in the outdoors was usually seen through the two furry ears of her family's horses. She has since changed saddles and steeds and has just returned from a 44-day tour of the Great Divide Mountain Bike Route, a 2,700-mile two-wheeled journey that begins in Banff, Canada, and ends at the Mexico border in Antelope Wells, Mexico. When Jess is not writing or biking, she maintains an irregular yoga practice.
Ellouise Schoettler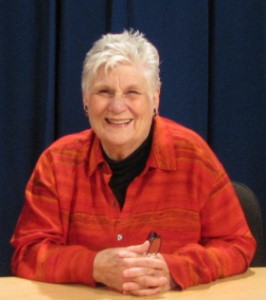 Octogenarian, Ellouise Schoettler, a 25 year professional storyteller, is known for her stories with "heart and humor." Based in Maryland she performs nationwide for adult and family audiences. Schoettler earned a BA from Dunbarton College of the Holy Cross, DC, an MFA, from American University, DC and she was President of Maryland College of Art, Silver Spring, 1989 – 92. She began teaching this workshop in 1989 at the Community College in Southern Pines, NC. She hosts two storytelling programs on Ch. 16, Montgomery MD Cable station. Most recent news about her work: 2016 and 17 she toured with Ready to Serve – her 2018 schedule begins in March. 2 Opening a new WWI Show, Charlotte, NC. November 12, 2018
Website: Ellouiseschoettler.com
Storytelling schedule: www.wwonenurses.weebly.com
Facebook: Facebook.com/FleshOnOldBones
Twitter: @elouisestory
Contact: ellouiseschoettler@gmail.com
The Flesh on Old Bones Workshop offers ideas and new approaches for historians, family researchers, storytellers, and anyone interested in gathering ideas to create new stories or to enrich stories they already have. Ellouise Schoettler 's surprising combinations of raw history, original and traditional stories, and family tales bring to life ordinary women and men whose voices might never be heard. "Finding Gus", a one- woman show, tell the little known story of her grandfather, a man who died young , who was a 1900s southern college football hero. The last two years Schoettler has been touring Maryland with "Ready to Serve", a one-woman show, which is the story of 64 Johns Hopkins Hospital professional nurses who joined the Army and served in France during WWI. She created the story from personal sources. Schoettler says she began her career as a professional storyteller when sitting in the National Archives when she realized "begat, begat and then they died" was boring but journals, wills, and seeking answers to more and more questions brought out stories and put "flesh on old bones." Participants in this workshop will: • Learn sleuthing techniques to uncover new stories and add details to stories they already have. • Learn how to make the search part of the story. • Develop story ideas • Learn useful techniques for finding new stories and enriching others.
---