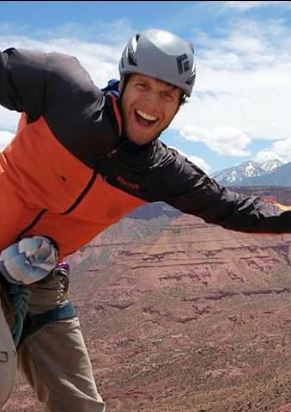 Assistant Professor of Adventure Sports
301-387-3324
david.erbe@garrettcollege.edu
David Erbe
Assistant Professor of Adventure Sports
Academic area: Adventure Sports
Bio:
David Erbe is a Professor of Adventure Sports at Garrett College in McHenry, MD and an Instructor for the Colorado Outward Bound School in Moab, UT. Professor Erbe spends his time rock climbing, paddling, mountain biking, backpacking and traveling domestically and internationally.
Academic Degrees
MA in College Student Development with a concentration in College Outdoor Program Administration
BS in Environmental Science and Technology, Minor in Sustainability
Publications
Erbe, D. & Hill, A. "Student Success through Outdoor Orientation Programs" OutdoorEd.com, December 2016.
Awards & Honors
Wilderness First Responder
AMGA Single Pitch Instructor
ACA Whitewater Kayak Instructor
PSIA Telemark Skiing Instructor Awards: Presidential Youth Volunteer Service Award 2006, AORE Bill March Student Achievement Award 2013, AORE Student Scholarship Recipient 2015
Teaching
Backcountry Living
Rock Climbing
Leave No Trace
Wilderness Survival
Search & Rescue
Intro to Adventuresports
Parks & Recreation
Program Planning & Management
Practicum Preparation & Internship
Presentations
"Building Success through Outdoor Orientation Programs" 2015, "Working with Difficult Participants" 2015, "Furthering Educational Opportunities in Outdoor Programming" 2016
Associations
Association of Outdoor Recreation and Education, American Mountain Guide Association, American Alpine Club, American Canoe Association, Professional Ski Instructors of America
Interests
Outdoor Education, Adventure Recreation, Leadership, Photography, Music