New Student Advising & Placement Testing
Advisors at Garrett College understand that academic advising is the key component to helping students achieve their educational goals. New students, transfer students, and students returning to Garrett College after an extended break must attend a New Student Advising appointment to complete the final steps to becoming enrolled; including Placement Testing, if required (see details below).
During New Student Advising, advisors are available to assist students regarding:
Accuplacer/placement assessment interpretation
Degree or major selection
Course selection and sequence
Academic support resources
Career and transfer guidance
Graduation requirements
All New Student Advising appointments, unless noted, include, retrieval of student username and password, general welcome information, placement testing (if required), advising and course registration, parent information, and visits to the college business office and financial aid. Tours of our residence halls are also available.
Students requiring placement testing may wish to take advantage of low-cost our refresher options. See detailed information in drop-down below.
Students are encouraged to bring a parent/guardian with them to their New Student Advising appointment. Students requiring placement testing and advising should plan to be on-campus for approximately three hours.
All new and transfer students must schedule a New Student Advising appointment through the Admissions Office by emailing admissions@garrettcollege.edu.
Students returning to Garrett College following an extended break should also contact the Admissions Office by calling 301-387-3044. Students returning following a break of fewer than four semesters may contact the Advising &amp Academic Success Center directly at 866-554-2773, extension 3715 to inquire about returning.
Upcoming Dates
Winter & Spring New Student Advising sessions are available by appointment only on the dates below. Students wishing to enroll in a winter course will need to schedule an advising appointment prior to December 16th. Virtual and in-person appointments are available. Please email admissions@garrettcollege.edu or call 301-387-3044 to schedule your appointment.
December/January
In-person appointments are available hourly on the following dates

Virtual appointments are available hourly on the dates below and will be hosted via Zoom
Limited New Student Advising appointments available, call to schedule.
Advising Info
---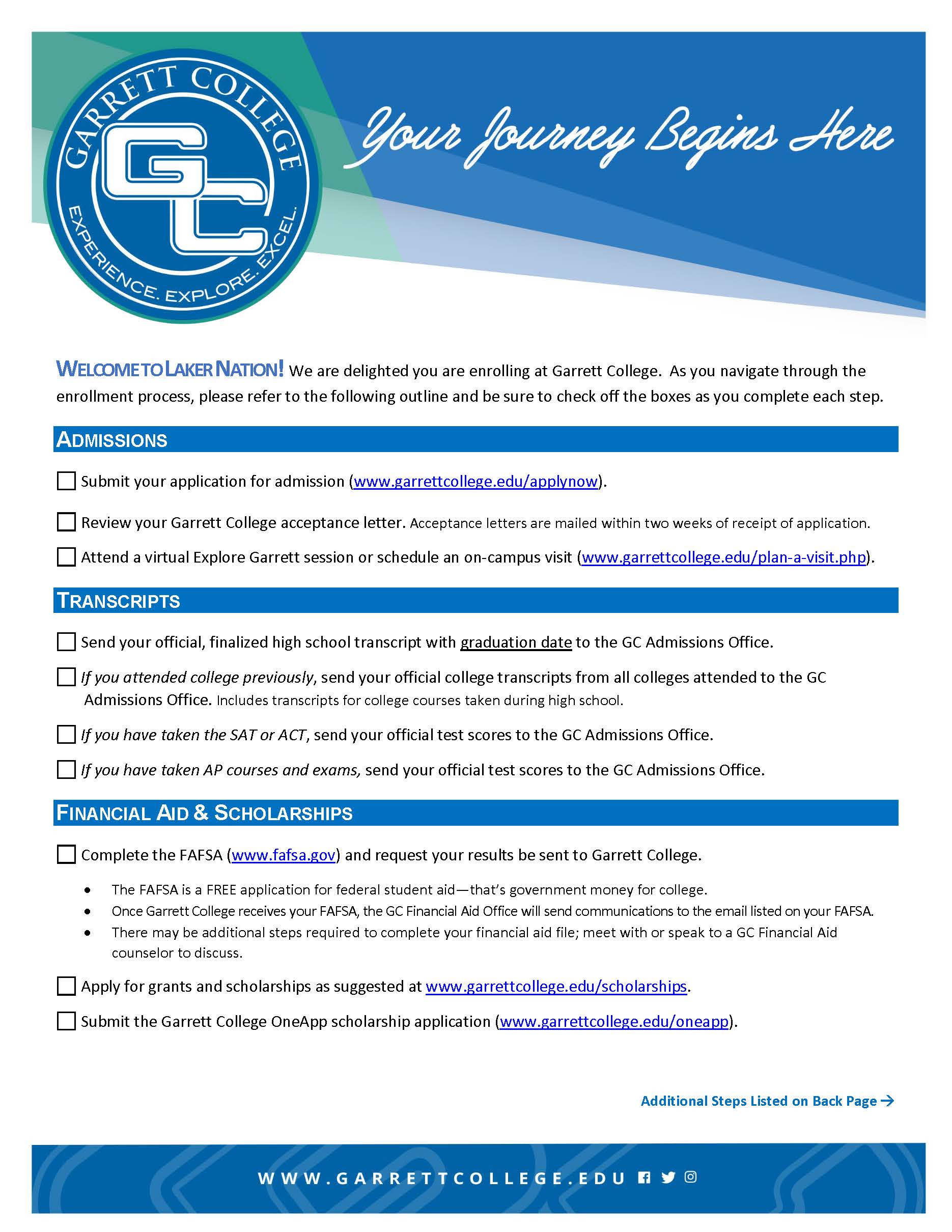 Steps to Enrollment Checklist
---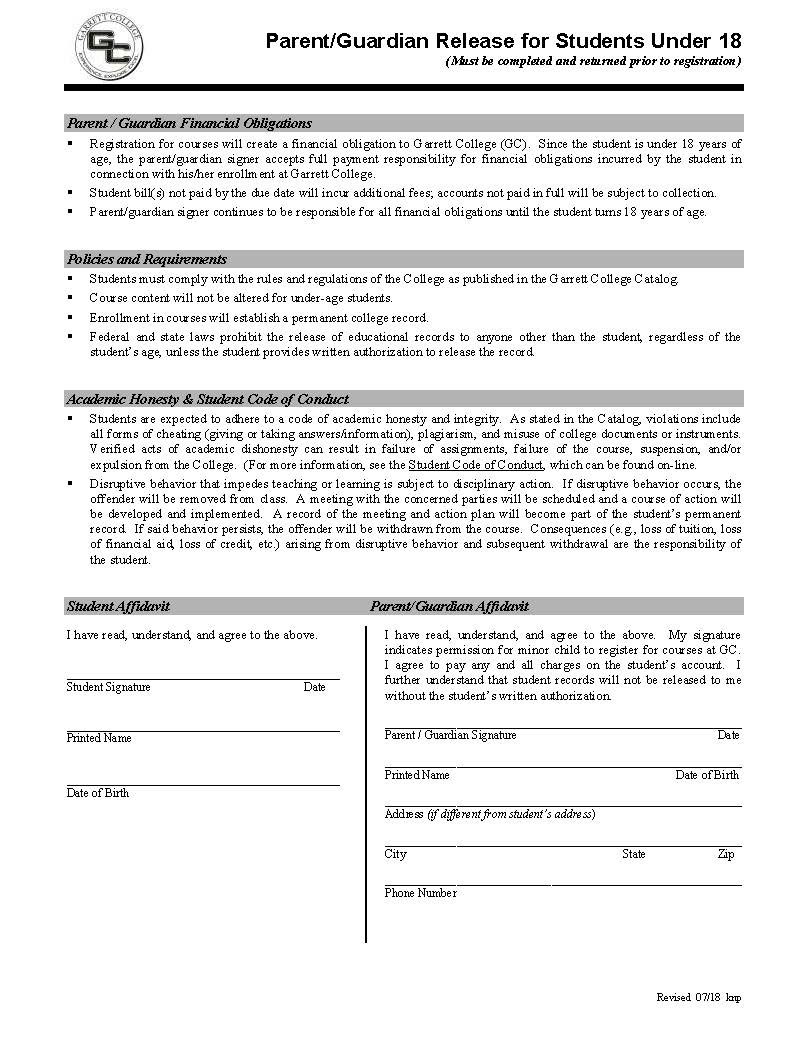 Parent/Guardian Release For Students Under 18