About Garrett College
Where Garrett College is Located
Garrett College is an affordable, public two-year community college, located in scenic western Maryland near Deep Creek Lake, a four-season resort destination. Our 62-acre main campus in McHenry, Maryland is just two hours from Pittsburgh, PA and three hours from Washington, DC. The main campus is approximately 15 miles south of I-68 on U.S. 219. In addition, the College's three outreach centers are located in the towns of Accident, Grantsville, and Oakland
Given our impressive location, nature becomes the perfect backdrop for our two signature programs, Outdoor Leadership And Adventure Education - Garrett College and Natural Resources and Wildlife Technology. Our mountains, forests, lakes, and whitewater rivers become more than recreation activities, they become classrooms for students enrolled in these programs.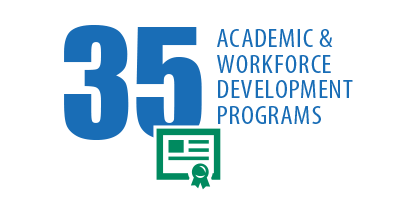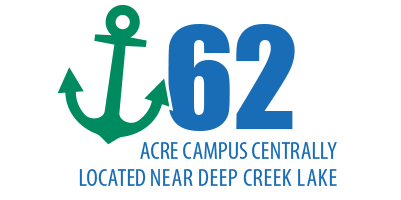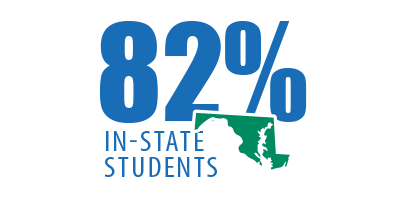 What Garrett Offers
Garrett College offers degree, transfer, and certificate programs that prepare students for careers and/or further study in the following areas: Addictions Counseling, Business Administration, Computer Science, Cybersecurity, Electrical Engineering and Pre-Allied Health, Sports Management, Teacher Education and more.
Through the College's Continuing Education and Workforce Development division, Garrett offers non-credit career training programs leading to industry-recognized credentials in Allied Health, Construction & Building Maintenance, Manufacturing, and Transportation; business solutions, personal interest courses, and more.
Garrett College is one of two community colleges in Maryland that offers residence halls on campus. Students have numerous opportunities to become involved in student life and activities to make the most of their college experience!
As a member of the National Junior College Athletic Association (NJCAA), Garrett competes at Division II and III levels and offers the following athletic programs: baseball, basketball, bowling, cross country, golf, softball, volleyball and wrestling.