Financial Aid
At Garrett College, we have made applying for financial aid easy. All it takes is one form -- the Free Application for Federal Student Aid (FAFSA).
The FAFSA allows the Department of Education to determine how much your family can be expected to contribute to your educational expenses. When you apply for financial aid, the amount you are awarded is based on the difference between the cost of attending Garrett and this expected contribution.
Complete the FAFSA. You can fill out the application online at www.fafsa.ed.gov. Enter Garrett's school code (010014) on your FAFSA so that we will receive your information as soon as it is processed.
Submit your FAFSA as soon as possible after October 1 and by March 1st deadline for Maryland Grant money. (If you do not have a MDCAPS account sign up for one https://mdcaps.mhec.state.md.us.
If you qualify for Maryland aid, you will receive an email from MDCAPS to go to their website and accept your award. Turn spam blockers off to ensure receipt of email. Maryland residents may obtain a MDCAPS logon to view and accept awards. https://mdcaps.mhec.state.md.us.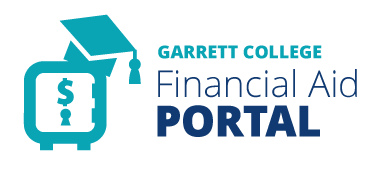 ---