Garrett College Foundation
Board of Directors
A note from the Board Chair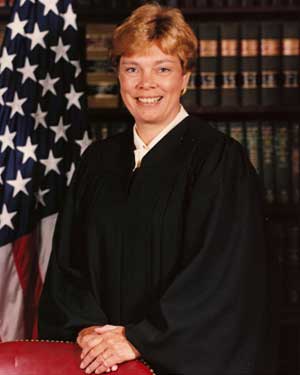 Susie Crawford
I am privileged to serve as the Chair of the Garrett College Foundation Board. Many in the Garrett County community remember my mother, the late Joan Crawford, who dedicated nearly 30 years of her life as an educator at Garrett College. At her Memorial Service in October 2010, former Garrett College President Dr. Steve Herman said this about her dedication to her students in his eulogy:
She taught them how to write but even more she gave them strength because she understood their individual struggles to get an education, and she went out of her way to help them achieve personal and professional success.
In a very real sense, it is also the mission of the Garrett College Foundation to help students with that struggle by providing them with the financial means to get an education so they can achieve personal and professional success. By raising money for student scholarships and academic and recreation programs, the Foundation opens doors to higher education, enrichment, and future success for countless people across our community. Garrett College is more than just a place – it is a college that nurtures minds, provides opportunity, and promises bright futures. Quite simply, Garrett College would not be Garrett College without its dedicated donors and volunteers of friends and alumni who have given their time, talent, and treasure to ensure that our community has access to a higher education and a better future. Won't you join us in that mission to provide our students with the means to achieve personal and professional success?
Executive Board:
Susie Crawford , Chair
Carissa Rodeheaver, Vice Chair
Walt Malecki, Treasurer
Julia Hoffmann, Secretary
General Membership:
Barbara Baker, Member at Large
Dick Carroll, Member at Large
Christian Mash, Member at Large
Bartlett Naylor, Member at Large
Lori Richards, Member at Large
Mary Helen Spear, Member at Large
Alison Sweitzer, Member at Large
Rosie Versteegen, Member at Large
Gary Wakefield, Member at Large
Lori Youse, Member at Large
Ex-Officio Membership:
Madeleine Collins, Garrett College Board of Trustees Liaison
Cherie Krug, Executive Director – Garrett College Foundation
Richard Midcap, President – Garrett College
VACANT, Garrett College Board of Trustees Liaison – Alternate
Garrett College Foundation
---
---
Garrett College Foundation
687 Mosser Road
McHenry, MD 21541
301-387-3100