Campus News
May 22nd, 2023
GC took its Chances with outstanding results
Moore, Ritchey served as offensive catalysts for the injury-wracked Lakers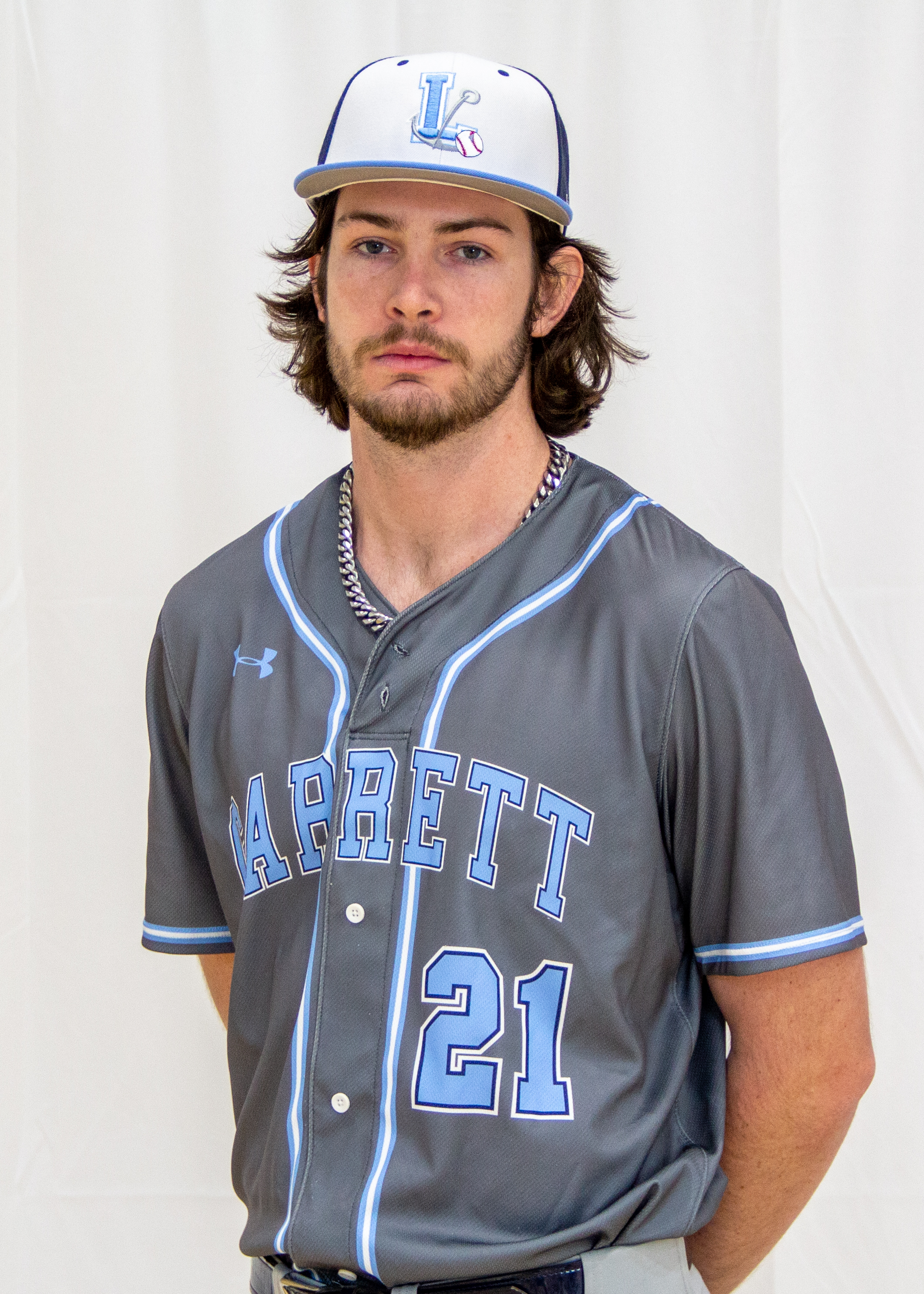 Chance Moore
Chance Ritchey
McHenry, MD – Garrett College head baseball coach Eric Hallenbeck was comfortable taking his Chances this year – both of them.
Sophomore infielder/pitcher Chance Moore and freshman first baseman Chance Ritchey were the catalysts for a GC offense that averaged just over five runs per game. Moore finished third in batting average (.317), second in runs batted in (24), and fifth in runs scored (23). Ritchey was fifth in average (.285) and tied for second in runs scored (25) while contributing a team-high 32 RBI.
"Chance was hitting .189 into the first part of April and then hit .430 the rest of the way," Hallenbeck said of Moore. "He just got comfortable and then got really hot."
Ritchey, meanwhile, had to adjust to hitting in the middle of the order after season-ending injuries to sophomores Darrick Broadwater (outfielder) and Joseph DeSiena (infielder), two of the team's top hitters.
"When you hit third or fourth, you're not seeing as many fastballs as when you're hitting in the bottom of the order," said Hallenbeck. "When he figured out, 'What I'm pitched depends on where I hit,' he became one of our most effective hitters."
"I've always been a fastball hitter and I wasn't getting as many fastballs," agreed Ritchey. "Towards the end of year, I started making adjustments."
Ritchey said there were a lot of adjustments to be made just moving to the collegiate level.
"It's way more competitive," he said. "The biggest adjustment was playing all the doubleheaders. Staying locked in for a full college season is challenging."
Moore, meanwhile, played just as critical a role on the mound as he did at the plate. Moore (4-6) posted a 4.25 earned-run average with 53 strikeouts and just six walks in 53 innings.
"He pitched in every big game for us," said Hallenbeck. "If I needed a big out, I would want Chance Moore to have the ball."
The irony is Hallenbeck originally recruited Moore "as a position player that could pitch." Now Moore is considering opportunities to play at a Division I institution as a pitcher.
"If he just focuses on pitching, he might be able to go to the next level," said Hallenbeck. "He definitely has the frame – he's 6-5, 220 – and he has the competitiveness and the confidence."
Moore said his time with the Lakers has prepared him to take the next step in his pitching career.
"I think honestly it's been coming to Garrett and having that experience of playing all those games," said Moore. "I was on the bump [pitcher's mound] a lot last year and this spring."
Moore – who attended the Bolles School in Jacksonville, FL – said he was happy to get the opportunity to play at GC.
"I was going to go to Fairmont [State University], but their coach [Garrett College Hall of Famer Phil Caruso] retired," recalled Moore. "He sent me Coach Hallenbeck's number. I came for a visit and liked what I saw, and he [Hallenbeck] gave me an opportunity to prove myself."
Moore is still considering where to continue his collegiate career.
"We've got a couple more visits to go and then I'll make a decision," said Moore.
Ritchey played locally at Northern Garrett High. Hallenbeck said he's known Ritchey "since he was about 10 years old," with Ritchey having played travel ball with Hallenbeck's son, Zach.
Hallenbeck expects Ritchey to play an even bigger role with the 2024 Lakers.
"He'll be a top-of-the-lineup kid with a lot of experience," said Hallenbeck. "Hopefully he can kind of take a couple of our freshman hitters under his wing and help them with the mental aspect of hitting. That's where he's gained leaps and bounds this past season."
While Moore and Ritchey excelled, the injury-wracked Lakers finished 20-31. Broadwater, the team's leading hitter (.357), played just less than half the season after being hit by a pitch and breaking his hand in three places. DeSiena (.297 average, .418 on-base percentage) played just 18 games as a result of two concussions.
"Those two guys were hard to replace – sophomores who got a lot of time playing as freshmen," observed Hallenbeck. "You're talking about two of the top three hitters in the lineup."
---