Campus News
May 5th, 2023
Miller to be GC commencement student speaker
Computer Science major lauds faculty commitment to student success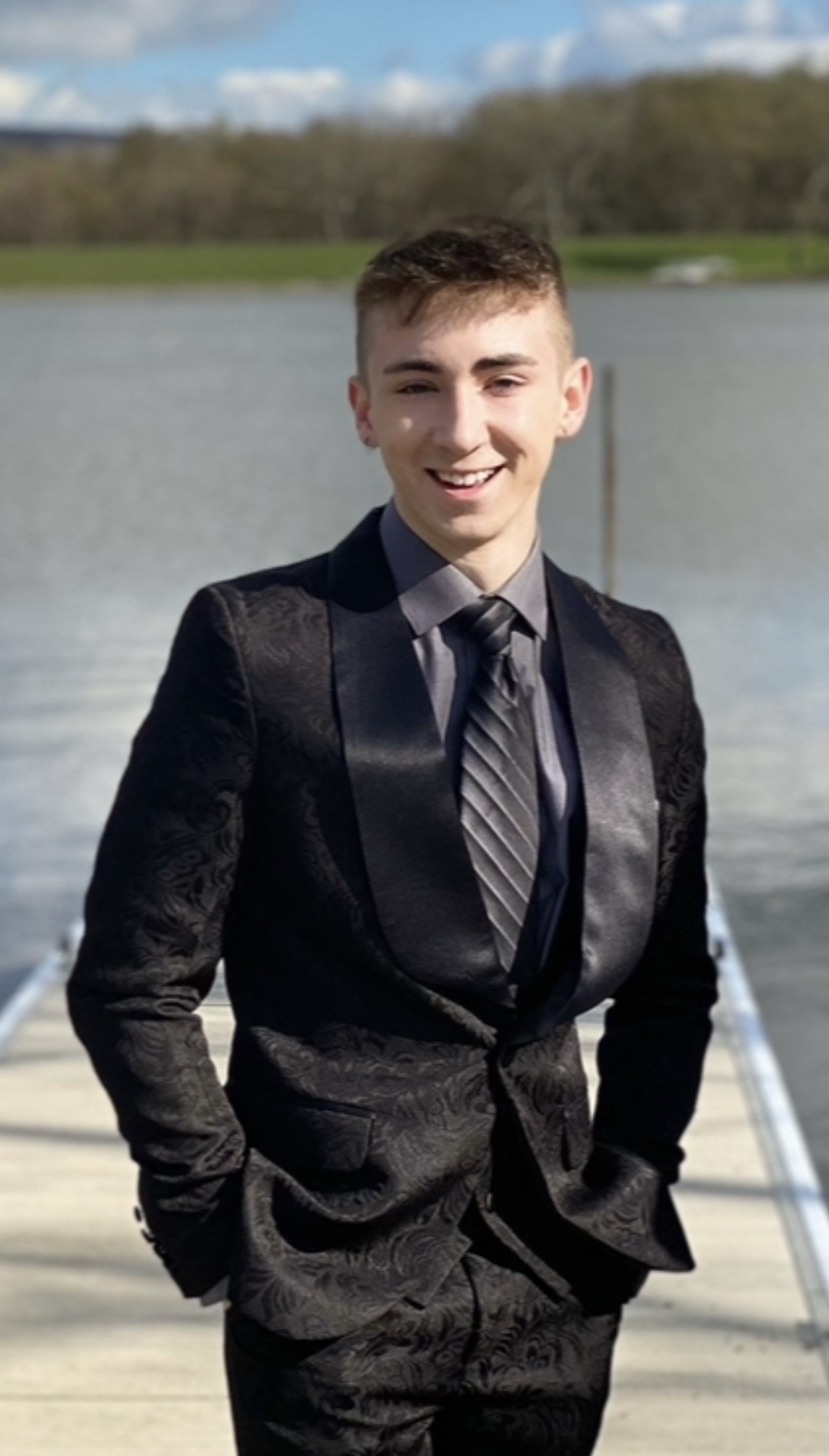 Jaydason Miller
Being selected as a student speaker at graduation is a once-in-a-lifetime experience.
Unless you're Jaydason Miller, that is.
Miller, who spoke as Senior Class president at Southern Garrett High's 2021 graduation, was selected by the faculty to be the student speaker Saturday at Garrett College's commencement exercises.
"It's actually really cool to be selected to give another speech at commencement," said Miller, who is earning a computer science degree. "I'm pretty stoked about it."
Miller said being selected to speak by the faculty "is a great honor."
"Every professor I've come across at Garrett College cares about student success and your future," he added.
Miller said he enjoyed classes both within and outside of his major during his time at GC.
"I really loved the Intro to Communications class I took with Professor Anna James – she is awesome," said Miller. "And I also really enjoyed the Computer Programming class I had with Professor [Rich] Lewis."
Both James and Lewis nominated Miller for the student speaker role.
"There are many students who are academically gifted or who are hard workers – or both, as in Jay's case," said James. "But what makes him a real standout is his character.
"He's incredibly kind, thoughtful, and respectful to everyone he meets," James continued. "He makes everyone around him feel comfortable and at ease."
"I first had Jaydason in my Intro to Cybersecurity class while he was a high school dual-enrolled student," recalled Lewis. "I knew from his effort in that class that he was going to be a great student.
"Having a student like Jaydason reinforces my pride in being in the education profession," added Lewis.
Miller has been accepted to both West Virginia University and University of Maryland College Park, with a college decision due shortly.
"I'm going to see which one is a better fit financially," said Miller.
"Jaydason's acceptance to both WVU and UM-College Park is confirmation that the program and the faculty at Garrett College are definitely preparing our students for their continued education and future careers," said Lewis.
Miller said the history of Garrett College and his family are intimately entwined.
"My mother graduated from Garrett after she had me and my brother was on the way," said Miller. "She told me Garrett was one of the greatest choices she'd ever made."
---