Ryan Harrod, Ph.D.
Dean of Academic Affairs/Chief Academic Officer
---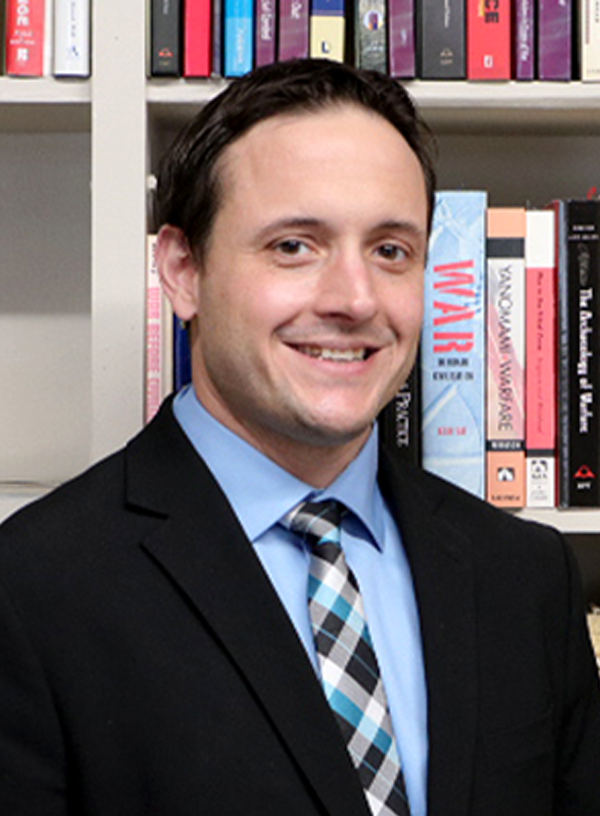 Dr. Ryan Harrod
Dean Ryan Harrod became Garrett College's dean of academic affairs and chief academic officer (CAO) in July 2021. He previously served as chair of the Department of Anthropology at the University of Alaska Anchorage, where he was also an associate professor and co-advisor of the Alpha Phi Omega fraternity.
"I wanted to work at a college where you can know all of your students by name and have working relationships with your colleagues," Dean Harrod said of his decision to accept the dean's position at Garrett College. "Given the size of Garrett College, it is much easier to work across offices, and it is more of a small-college family kind of structure. I was also drawn by the lake, the mountains, and the Wisp Ski Resort."
Dean Harrod said some of his highest initial priorities include new program development, additional fully online programs, expanded articulation opportunities with four-year institutions, and enhancements to Garrett College's academic program webpages and social media marketing.
"I'd also like to see the College develop credit and noncredit Career and Technology Education for dual enrollment students," said Dean Harrod, who also supports expanding the articulation of noncredit credentials into credit programs, an area where the College has been a statewide pioneer.
Dean Harrod said ongoing assessment of student learning and seamless noncredit-to-credit articulation are two other key priorities he hopes to advance in his role as CAO.
Dean Harrod holds a Bachelor's of Science degree in psychology from the University of Utah, a master's degree in anthropology from the University of Idaho, and a doctor of philosophy degree (Ph.D.) from the University of Nevada, Las Vegas. He was an adjunct instructor at the College of Southern Nevada and a Barrick Fellow in the Department of Anthropology at the University of Nevada, Las Vegas prior to accepting a faculty position at UAA in 2013.
Dean Harrod and his wife, Stephanie, who is an attorney, reside in Morgantown with son Kael, 16, and daughter Amara, 13.
---