Ms. Marcia Knepp
Executive Assistant to the President/Board/Event Operations
---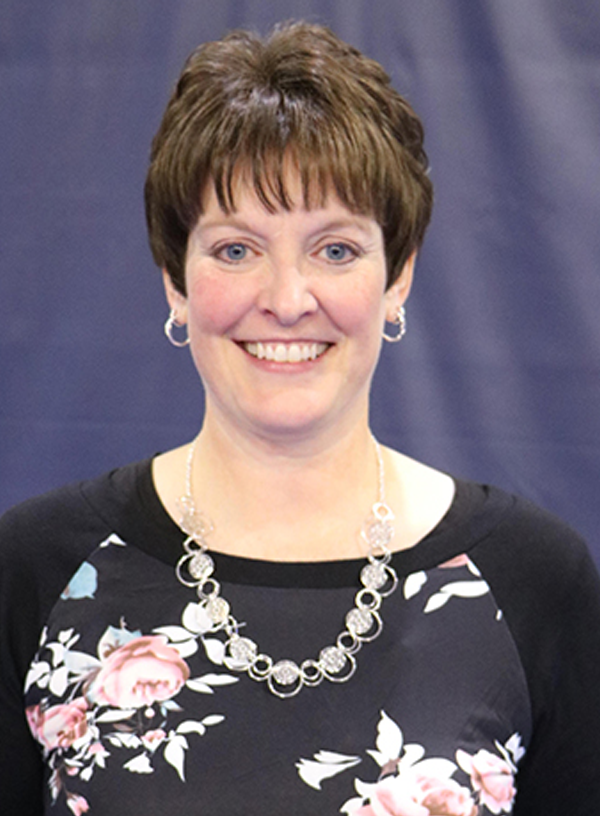 Marcia Knepp
Ms. Knepp, a Garrett College graduate, has served as executive assistant to seven of Garrett College's 13 presidents. She also serves as executive assistant for the Garrett College Board of Trustees and oversees the College's event operations management.
Ms. Knepp, an East Preston Senior High School graduate, was recruited to Garrett College to play women's basketball. She was named first-team all-NJCAA Region XX, second-team all-Maryland Junior College Athletic Conference (MD JUCO), and was selected for two MD JUCO all-tournament teams. Ms. Knepp led the 1990-91 Lakers to their first state tournament title game appearance. In 2018, she was inducted into the Garrett College Athletics Hall of Fame. She was a college work-study student in the office of President Dr. Steve Herman – her initial connection with the President's Office.
After graduating from GC, Ms. Knepp attended the University of Maryland University College (UMUC) where she earned her Bachelor's of Science degree in Business Administration. Ms. Knepp returned to Garrett College in 2004 as an assistant in President Herman's office.
"I love Garrett College and I thought it would be a great place to work," recalled Ms. Knepp. "I liked that it was local with good people and a wonderful atmosphere."
Ms. Knepp said she has stayed at GC because "I like what I do and I like helping people."
Ms. Knepp and her husband, Bill, reside on a farm in Garrett County and enjoy biking and skiing.
---