Richard Midcap, Ed.D.
President
---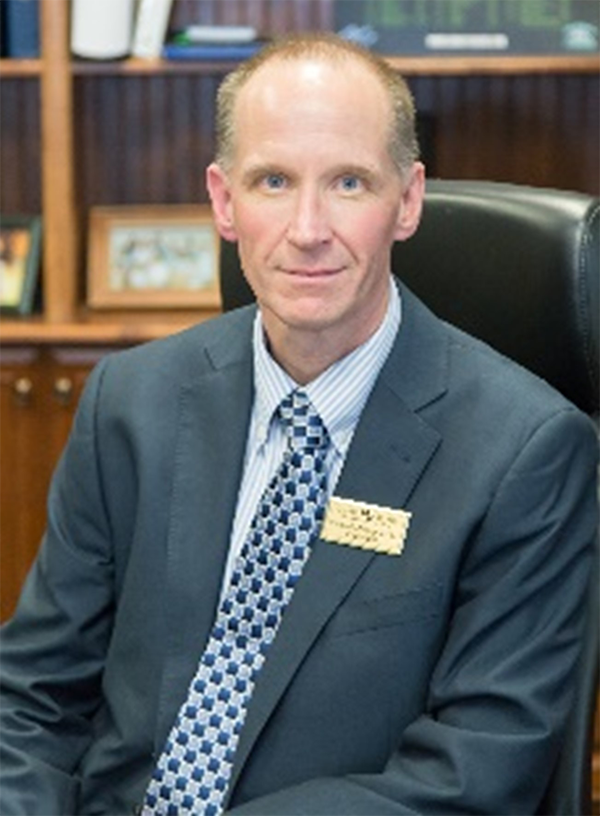 Dr. Richard Midcap
Dr. Richard Midcap became Garrett College's 13th president in January 2017 after almost 23 years at Chesapeake College on Maryland's Eastern Shore. While he has spent most of his career in student affairs – including 13 years as Chesapeake's vice president of student affairs – Dr. Midcap has also taught as an adjunct faculty member and served a one-year appointment as Chesapeake's interim vice president of academic affairs.
A strong supporter of workforce development initiatives, President Midcap sits on both the Garrett County Chamber of Commerce Workforce Development Group and The Greater Cumberland Committee's Education Subcommittee. He has been an advocate for creating seamless pathways between credit and noncredit workforce development programs, supporting Garrett College's groundbreaking Associate of Applied Science programs in Paramedic Studies and Professional/Technical Studies that recognize workforce credentials earned in noncredit education.
"From my perspective, the key isn't whether learning takes place via credit or noncredit programs, or a combination of the two," said President Midcap. "The important thing is that we find a way to recognize the skills our students acquire through the learning process."
President Midcap praised Garrett County's collaborative spirit, which he said allows the county to reach goals that might otherwise be unattainable.
"There is an impressive emphasis in Garrett County on local partnerships that allow us to achieve shared goals," said President Midcap, citing the new Performing Arts Center at Garrett College (PAC) as a perfect example of collaboration.
"It took the coordinated efforts of the County Commissioners, Senator [George] Edwards, Delegate [Wendell] Beitzel, and College officials to acquire the state and local funding to construct the PAC," observed President Midcap. "Even with that accomplished, the performing arts center would not have been possible without the ongoing financial commitments of the PAC's founding partners: Garrett County Government, Garrett County Public Schools, the Garrett Lakes Arts Festival, the Garrett County Arts Council, and Garrett College."
President Midcap is also committed to strengthening the partnership between Maryland's 16 community colleges, which work formally through the Maryland Association of Community Colleges (MACC). He currently serves on the MACC Executive Committee and served two terms as chair of MACC's Chief Student Affairs Officers affinity group while at Chesapeake.
"It's important that Maryland's community colleges work together to address the needs of our students," said President Midcap. "I think our coordinated statewide efforts in advocating for necessary funding and programming have been very successful over the years."
President Midcap earned a bachelor's degree in history from Salisbury University, a master's degree in history from Washington College, and a doctorate in education from Wilmington University. He and his wife, Donna, reside in McHenry. They have two daughters: Lyn, 27, who lives in Los Angeles and works for a sports agency; and Cassie, 24, who is a graduate student in counseling at Frostburg State University.
---