Our Students and Alumni Pursue Incredible Journeys
All of our students have a unique story to tell. Many start out at Garrett College with plans to transfer to a four-year college or university. A large percentage of our students are the first in their family to attend college. Others seek to advance their career by learning a new skill.
These stories represent journeys of overcoming personal challenges, defining and achieving success, and discovering true passions.
Our Students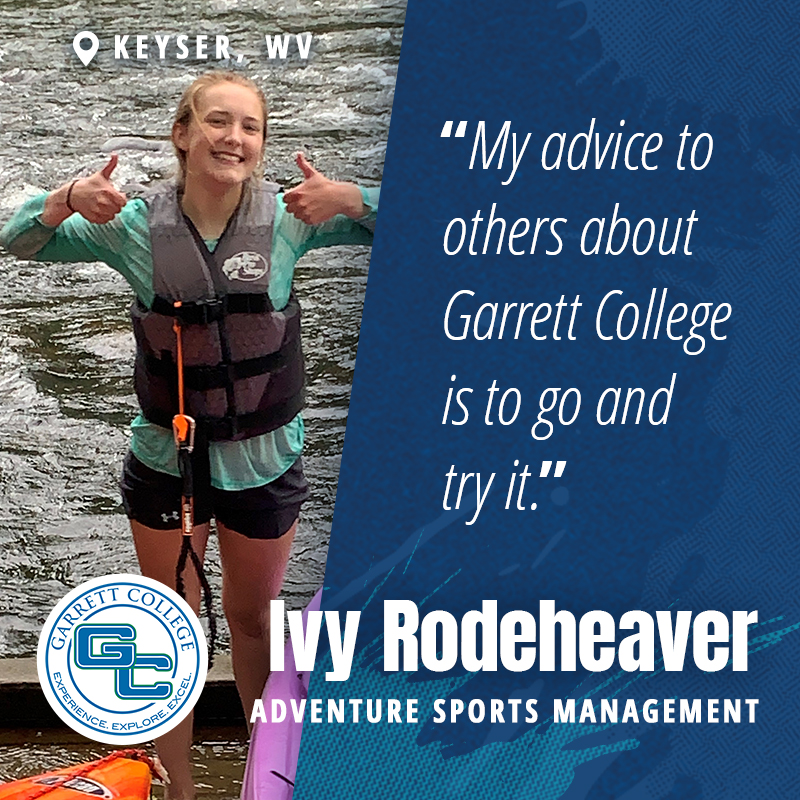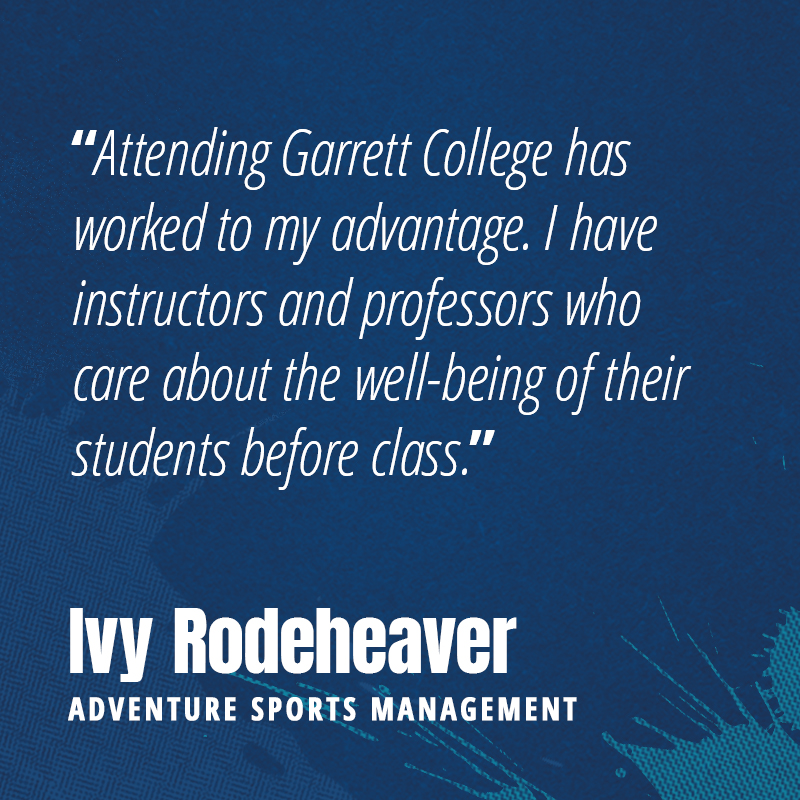 ---
Major:
Adventure Sports Management
Hometown:
Keyser, WV
---
Question:
Why did you choose Garrett College?
Answer:
I chose Garrett College because of the Adventure Sports Management program, and it is close to home.
---
Question:
What do you enjoy most about the Adventure Sports Management program?
Answer:
What I enjoy most about the Adventure Sports program would be the wonderful people I have met, learning new skills that I would never learn by myself, the countless certifications we receive, and traveling to all the neat places we go to for classes.
---
Question:
How has attending GC worked to your advantage?
Answer:
Attending Garrett College during these unusual times has worked to my advantage. I have instructors and professors who care about the well-being of their students before class. I feel a lot safer at Garrett than I would be attending anywhere else.
---
Question:
What advice do you have for a new GC student or someone on the fence about attending college?
Answer:
My advice to others about Garrett College is to go and try it. They are super professional and well organized, smaller class sizes, and instructors really care about you from your grades, personal life, and mental health.
---
Question:
What are your plans after GC?
Answer:
My plans after Garrett College is to transfer and finish another associates degree I started elsewhere, then working towards my bachelors in Environmental Sciences.
---
Garrett College Students and Alumni Share Their Stories
---