Campus News
March 8, 2022
GC's adventure sports program evolves to better meet the needs of the outdoor industry
Outdoor Leadership & Adventure Education addresses key needs, demand in today's outdoor and recreation market
---
Garrett College's adventure sports management program, launched in 1992, was a pioneer in the field of adventure studies. Garrett was the first community college in the nation to offer both a two-year associate of applied science (AAS) degree and a one-year certificate in adventure sports management.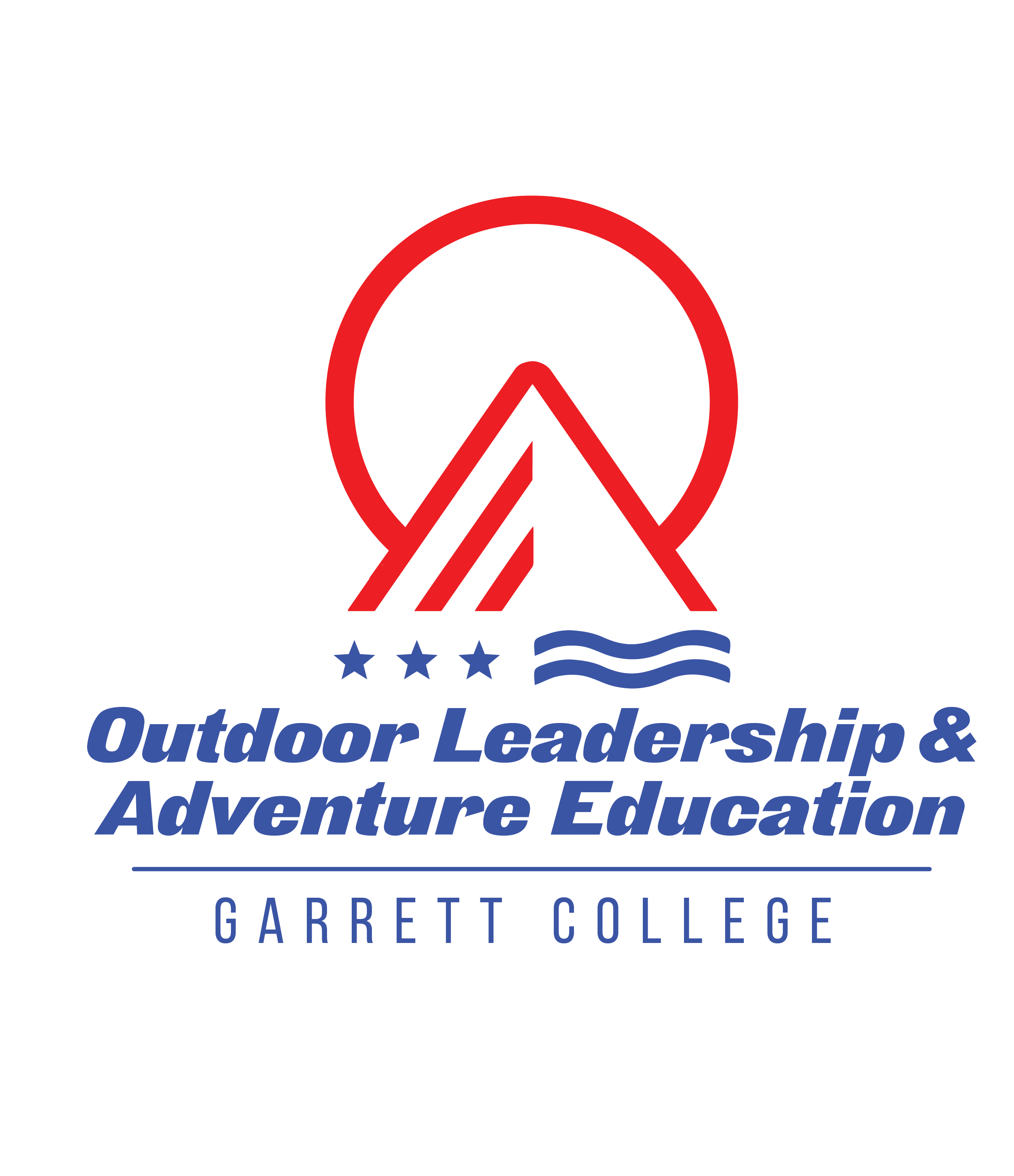 Over the past 30 years, the program has evolved to meet the needs of prospective students and to better align with the latest trends in the outdoor industry. The latest evolution involves a comprehensive redesign and name change of the program, now referred to as Outdoor Leadership & Adventure Education (OLA).
The name change will provide many benefits to not only prospective students, but also employers in the outdoor recreation and education industry.
"The name change was made to align with other academic programs, and to find a title that employers in the industry recognize," remarked Andy Hershey, OLA associate professor. "A review of other academic programs throughout the country found that most program names included Outdoor Leadership, Outdoor Education, Adventure Recreation, or similar terms."
Pictured is GC's Outdoor Leadership & Adventure Education associate professor, Andy Hershey.
Hershey, who recently returned to GC from nearby Frostburg State University, noted the the program name change is a much better reflection of what Garrett's program is all about – preparing students to become outdoor leaders and educators for the workforce.
"The name change is also a direct reflection of the path the outdoor industry has taken," said Hershey. "The term 'adventure sports' grew to take on a meaning that included not only human-powered outdoor activities, but extreme motor sports as well. Outdoor Leadership & Adventure Education describes us perfectly."
Students in the OLA program learn the necessary skills to work in the outdoor, adventure, and recreation fields. With experiential learning opportunities such as backcountry living, ropes/challenge, and adventure-based skills classes like rock climbing, whitewater kayaking, and skiing, GC's professors depend on and utilize Garrett County and the surrounding region's mountains, lakes, forests, and whitewater rivers as classrooms.
Furthermore, the new name boasts added value for the program.
"We have restructured to align with national academic program curriculum (3 credit courses instead of 1 credit)," OLA associate professor Terry Peterson added. "In keeping with our cutting-edge innovation, we have also added a sample course, which allows students the opportunity to experience a wide variety of activities to assist them in honing in on their most relevant area of interest."
Pictured is GC's Outdoor Leadership & Adventure Education associate professor, Terry Peterson.
According to Peterson, the new course is the first of its kind and will serve as an attractive academic offering to incoming students.
"From the beginning of the Adventuresports Institute to the new Outdoor Leadership & Adventure Education program, Garrett College has been a leader in the adventure and outdoor education industry," explained Peterson, who began her career at Garrett in 1999 as an adjunct professor and coordinator of the grant-funded Transition Age Youth (TAY) program prior to becoming a full-time faculty member in 2003. "Take a look at any of the new programs across the country that have sprung up as a result of our groundbreaking, and you'll see a cleverly reworked version of our program."
Even though the program name has changed, the mission and academic curriculum remain very much the same.
"Our program continues to offer high-quality experiences due to our certificate-based curriculum, small student-to-instructor ratio, and world-class instructors who are highly credentialed with decades of relevant experience," stated Peterson.
Both Hershey and Peterson agree that the experience-based curriculum, hands-on experiential learning opportunities, and top-notch instruction sets Garrett's program apart from others and provides graduates with a much-needed competitive edge in today's job market.
"Our program is strongly focused on experiential learning opportunities for our students," said Hershey. "Our courses include academic classroom time, as well as a strong focus on spending a significant amount of time in the outdoors learning and refining the necessary skills to not only participate in outdoor activities, but to lead others."
Scott Richardson is the Transition Age Youth (TAY) program coordinator and instructor for the Outdoor Leadership & Adventure Education program.
Garrett's program offers students the opportunity to earn several national certifications, including but not limited to: American Canoe Association (ACA), American Mountain Guide Association (AMGA), Leave No Trace (LNT), National Association for Search and Rescue (NASAR), Professional Ski Instructors of America (PSIA), Swiftwater Rescue, and Wilderness First Responder (WFR).
Many students in the program earn more than one type of certification prior to graduation.
"Not only do our students learn in world-class venues mirroring many adventure meccas, they are provided with the opportunity to instruct other students as student instructors, giving them valuable feedback and experience," Peterson remarked. "We also have our TAY program, which affords our students the opportunity to work with at-risk youth, providing immense opportunities for experience and personal growth."
One of the most defining attributes of the Outdoor Leadership & Adventure Education program is how well-prepared students are to enter the job market and workforce upon graduation.
"Through experience-based academic courses, we provide our students with those 'soft skills' that are relevant and necessary in today's outdoor education market," noted Peterson. "Additionally, Garrett College has established valuable relationships with key outdoor partners in the region, including Wisp Resort, Precision Rafting, High Mountain Sports, Garrett Trails, and Whitegrass Ski Touring, to provide OLA students with internship and work experience prior to graduation."
Photo of Outdoor Leadership & Adventure Education students Cassidy Bennett and Ryan Hoskinson pictured below
OLA students are also provided with many networking opportunities among professionals in the outdoor industry.
"In addition to our full-time faculty, well-regarded outdoor industry professionals assist in teaching our field skills courses," said Hershey. "This gives our students an opportunity to build their network throughout their time in the program. It also often leads to jobs within the industry."
"We are moving forward to better align our program with the 'new' outdoor industry, which has been shaken by the pandemic. Anyone who has spent time in the outdoors since March 2020 can attest to the overwhelming increase in the volume of visitors, which places a significant burden on limited resources," remarked Peterson.
This increase in numbers has created a need for more quality and experienced guides and staff to effectively protect these resources, while providing a safe and enjoyable experience for visitors. We are very excited about the future of the OLA program."
For more information on Garrett's Outdoor Leadership and Adventure Education program, visit https://www.garrettcollege.edu/outdoor-leadership-and-adventure-education.php or contact 301-387-3330.