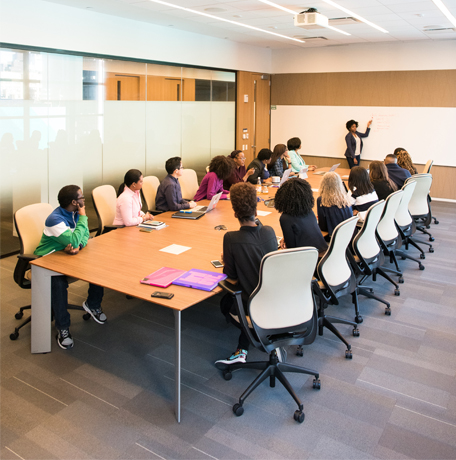 The Business Solutions department strives to provide services to student and the business community. Our services include office management & business process reengineering to improve efficiency and reduce turnover rates in the workplace.
We specialize in contract training and providing business needs services to CEOs, human resource directors, program managers, presidents, etc. who want to increase productivity and retain workforce. Rental spaces, short-term and long-term lease arrangements, leadership classes, best practice workshops and conferences are also available for community and business owners.
From office spaces, providing free Wi-Fi, specialized training, catering needs, and more, Business Solutions has your organization covered.


Currently there are no courses scheduled. Check back regularly for updates.


We offer a wide range of highly interactive non-credit courses that you can take entirely online. All of our courses include expert instructors, many of whom are nationally known authors. Our online courses are affordable, fun, fast, convenient, and geared just for you. This site does not offer any courses for credit.
---

Represented as a collaborative partnership between Garrett College and the Garrett County Department of Economic Development, the Leadership Garrett County program first began in the fall of 2016.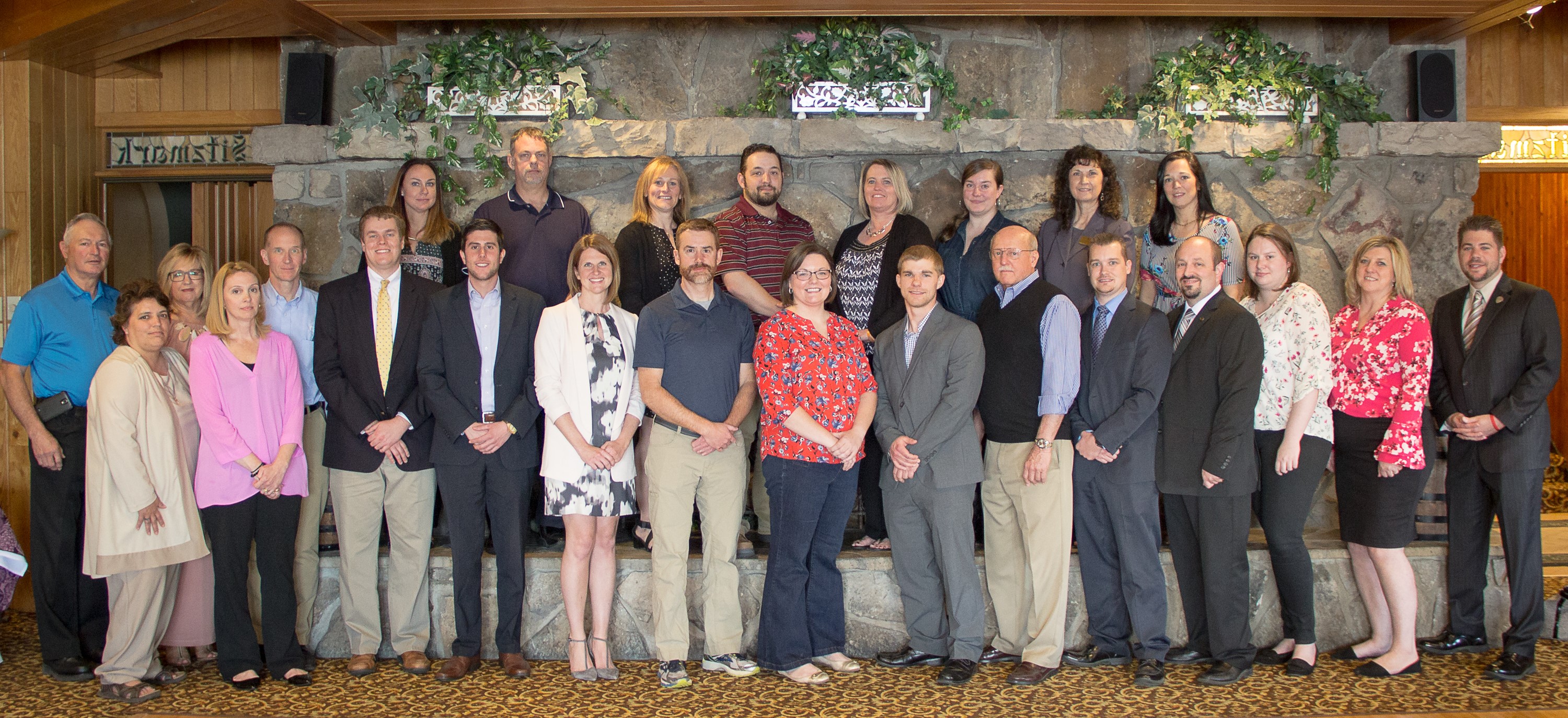 Each year, organizers of the program seek out individuals within the Garrett County community and surrounding area that demonstrate potential qualities and aptitude among future leaders.
The program is targeted toward identifying and developing emerging leaders from the ranks of local citizens, non-profits, for-profits and governmental/educational/health institutions.
The goal of Leadership Garrett County is for graduates to emerge as more informed, connected and effective managers, leaders and citizens, to ensure a bright future for Garrett County as the next generation of leaders in the county.
"Leadership Garrett County is dedicated to providing positive change by creating a network of future leaders that will impact the community in which they live, work and play," stated Jodi McClintock, director of the program and the Continuing Education & Workforce Development business solutions department at Garrett College.
Leadership Garrett County typically begins accepting applications for new class members in the fall. The class generally meets once a month, apart from the month of December. The program concludes early spring.
Class members will have the opportunity to learn from a variety of guest speakers and presenters throughout the duration of the program. In addition to leadership programming content, the class will participate in on-site visits with various businesses within the Garrett County community. Participants will gain first-hand knowledge of the many industries in the county, including education, government, manufacturing. and tourism.
Any organization wishing to sponsor an employee, or any individual wishing to apply, or inquire about a scholarship for the program should contact Jodi McClintock at 301-387-3084 or jodi.mcclintock@garrettcollege.edu.