Personal Interest Classes
Do you consider yourself a life-long learner? Have you ever wanted to learn something new?
Consider one of our Continuing Education and Workforce Development offerings year round! Decorate a cake. Learn watercolor painting. Improve your life with essential oils. Learn or improve on a musical skill. We have something for everyone!
Arts & Crafts
Advanced Portrait Painting, Crocheting Basics, Crochet a Shawl for a Christmas Gift, Fabric Landscape Tote, General Cermanics
Browse Classes
Food & Beverages
Cake Decorating I: Building Buttercream Skills, Cake Decorating II: Flowers and Cake Design, Cupcake Decorating, Cake Decorating III: Fondant, Candy Making
Browse Classes
Gardening & Nature
Bulbs, Perennials & More for Spring Flowers, Ten Easy Herbs, Flowering Shrubs, Edible Weeds, Foraging Wild Mushrooms, Tomatoes: From Dirt to the Dinner Table, Foraging from the Forest, Medicinal Herbs, Creating Lovely, Luscious Landscapes, Rain Barrel: Build Your Own, Fly Tying, Ethical Wild Harvesting.
Browse Classes
Health, Wellness & Safety
Pickleball, Zumba, Line Dancing, Healthy Begins with You, Maryland Hand Gun Qualification (HQL), NRA Basics of Pistol Shooting, Utah Concealed Firearms Permit Training.
Browse Classes
History
Jewish Resistance, Coal & Lumber Towns of Garrett County, American History Series: World War II.
Browse Classes
Lifestyle, Home & Family
Essential Oils, Estate Planning, How to Navigate the Social Security System, Advanced eBay, Grant Writing, Basic Dog Obedience, Canine Massage, Basic Training and Tricks for Dogs, Pet Emergency Preparedness & Pet First Aid & CPR for Small and Large Pets, Equine Massage, People Training for Dogs, The Nurturing Family.
Browse Classes
Music
Piano Studies, Beginner Guitar with Harry Hogue, Beginner Guitar with Robert Wallace, Beginner Mandolin, Beginner Violin, Voice Lessons, Composition/Songwriting for the Music Enthusiast.
Browse Classes
Technology & Computers
Learn to Surf the Internet, Tech Tutor/Computer Tutor, Microsoft Word, QuickBooks (Beginner, Intermediate, Advanced, Payroll).
Browse Classes
Learn about our application and registration process, along with fees. Financial aid for non-credit courses may apply.
---

---
CEWD Catalog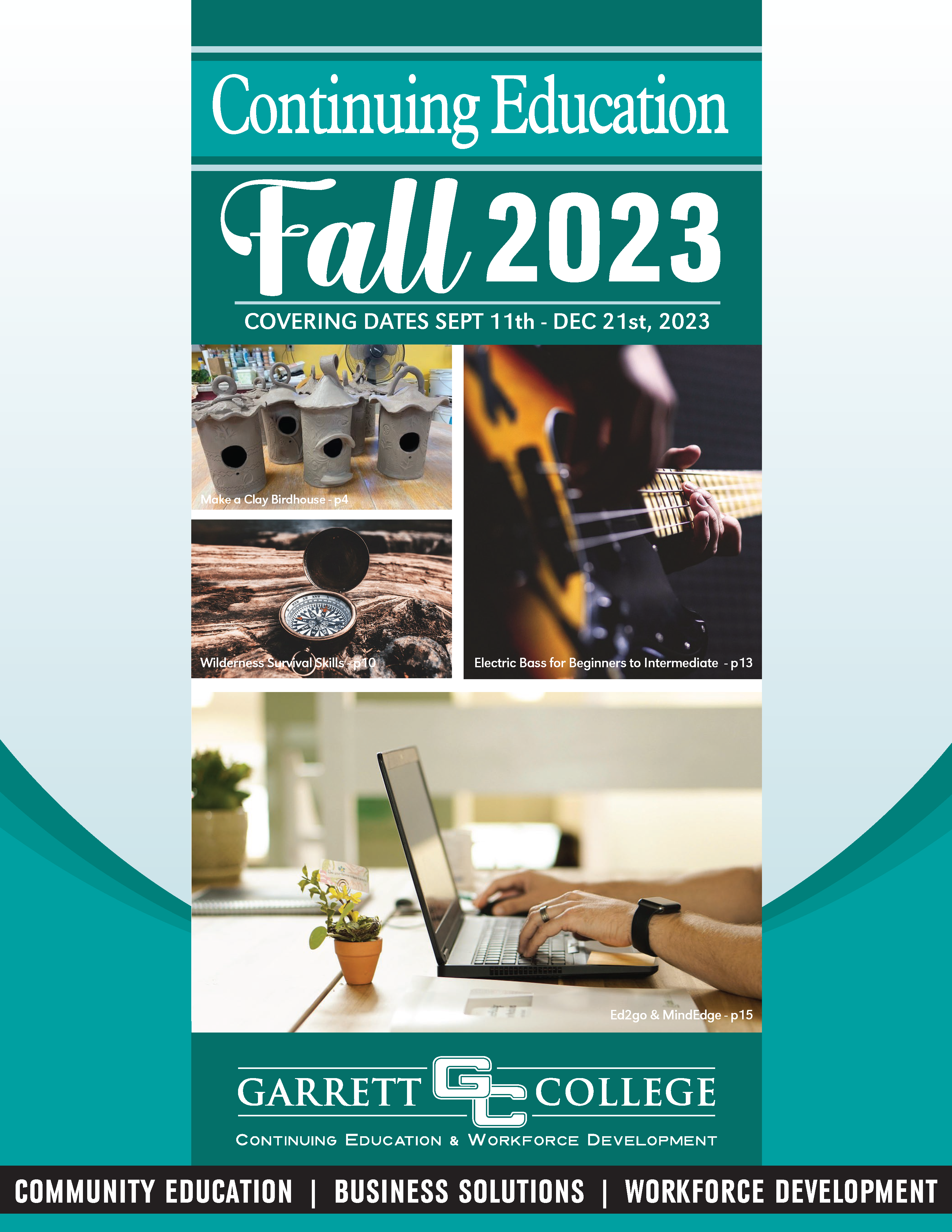 ---
Workforce Catalog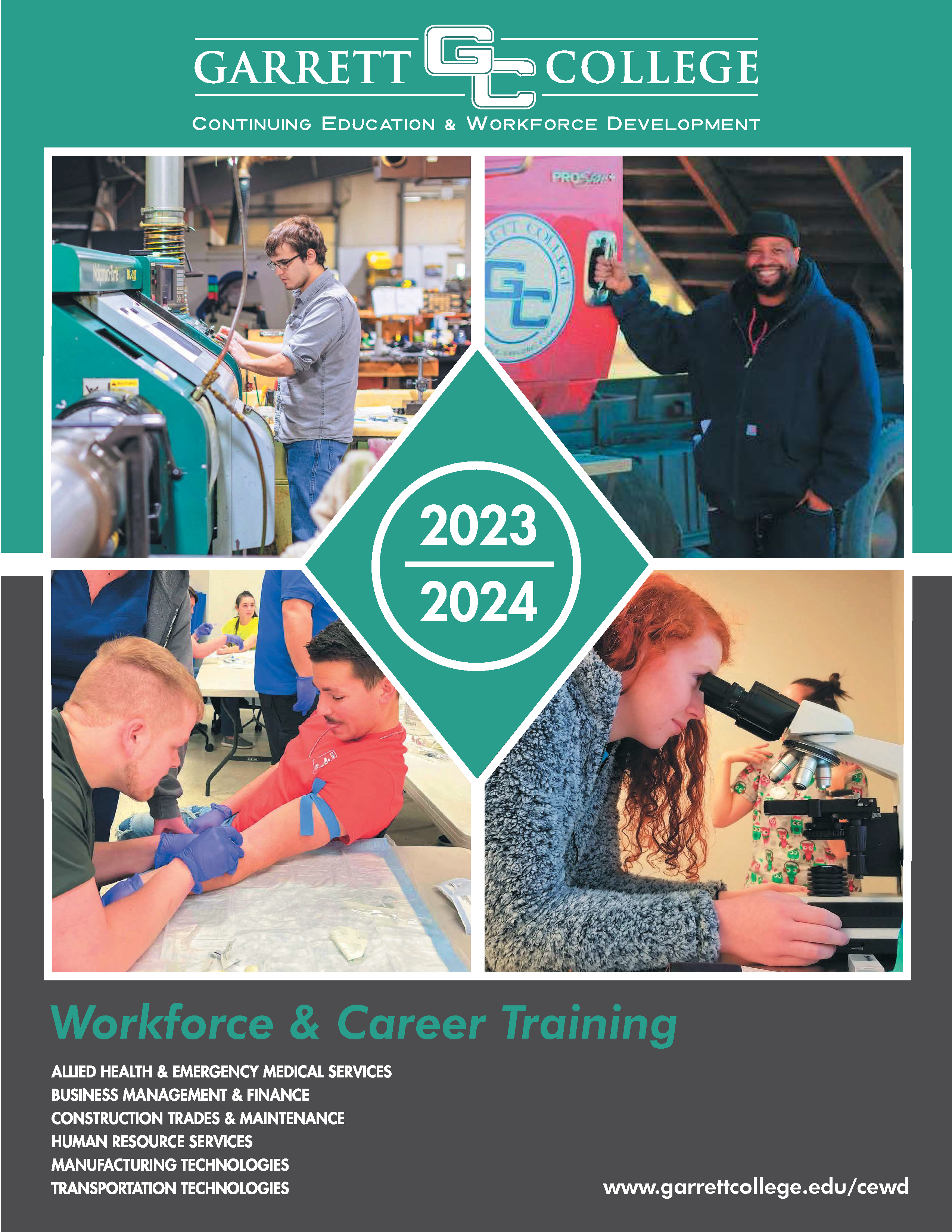 ---