Tree Planting Ceremony - 1969
---
April 25, 1969 marked a historical day for Garrett College as local officials and honorable guests from the state of Maryland gathered for a groundbreaking ceremony that included the planting of a sugar maple tree presented by the Garrett County Forestry Board. A musical introduction from the Southern High School Band led by Director Richard Clever kicked off the ceremony spirit. Introductory remarks were given by then President Clinton W. Englander, Board of Trustees, Garrett College. Invocation was carried forth by Reverend Lawrence Sherwood, Pastor from St. Paul's Methodist Church of Oakland, Maryland. Special remarks and recognition of guests was conducted by Gordon K. Douglas, Chairman, Lay Committee.
Special guests included:
The Honorable B.O. Aiken, Maryland House of Delegates
The Honorable Marvin Mandel, Governor of Maryland
Closing remarks were conducted by George D. Edwards, President of the Garrett County Board of Education.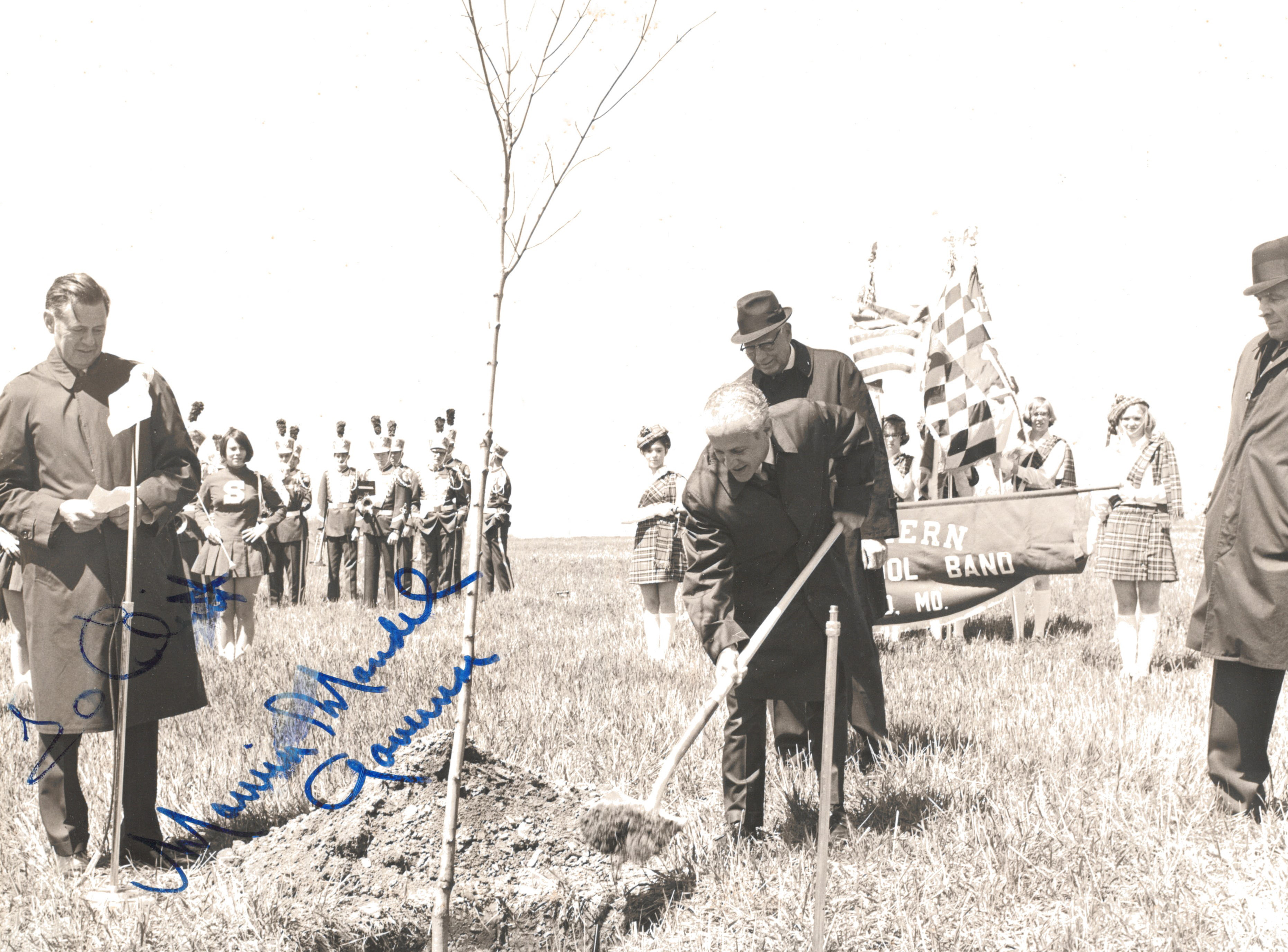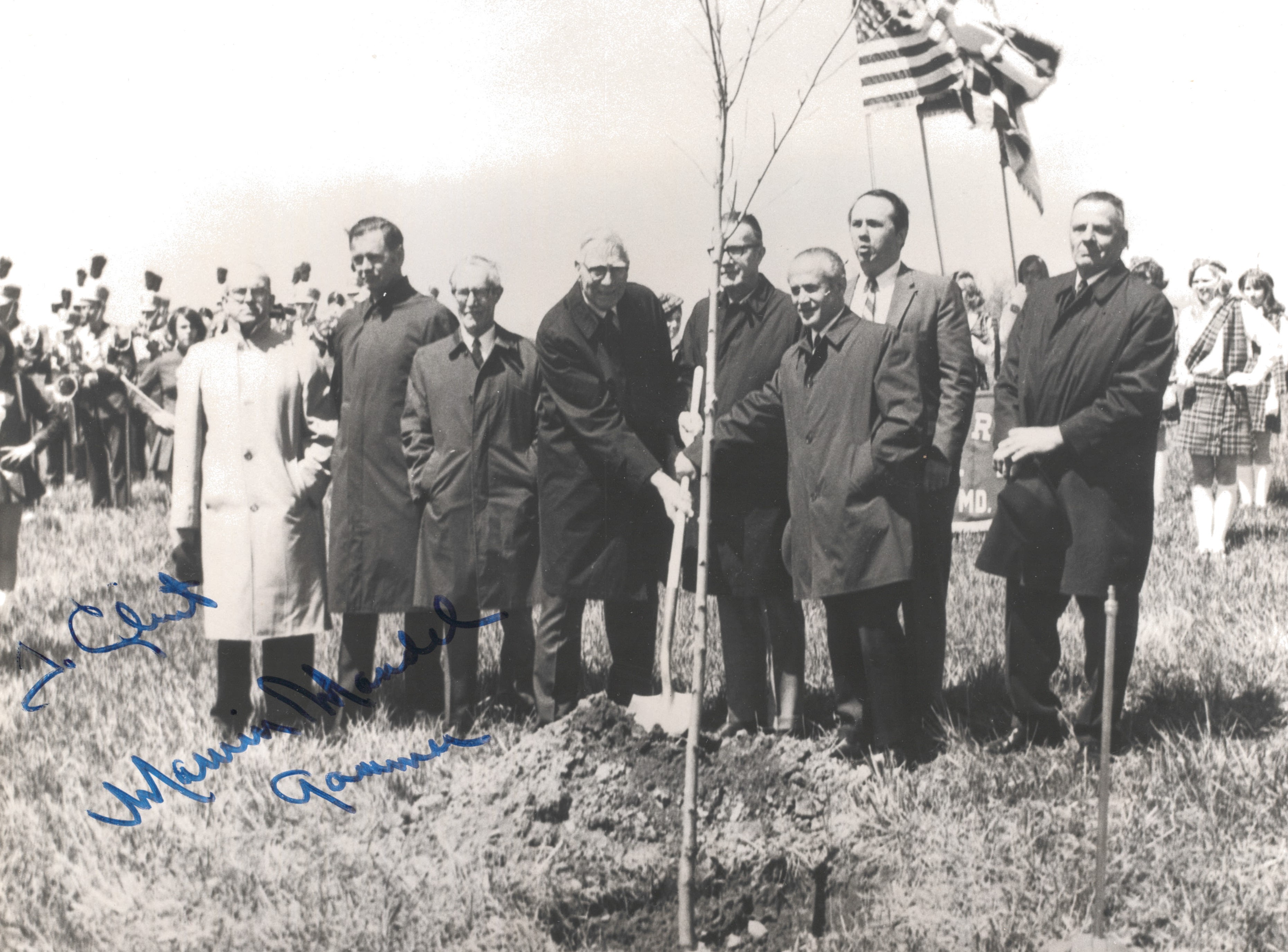 ---