Celebrating 50 with Garrett College
---
Dr. Herman leaves his mark on GC during 20-year presidency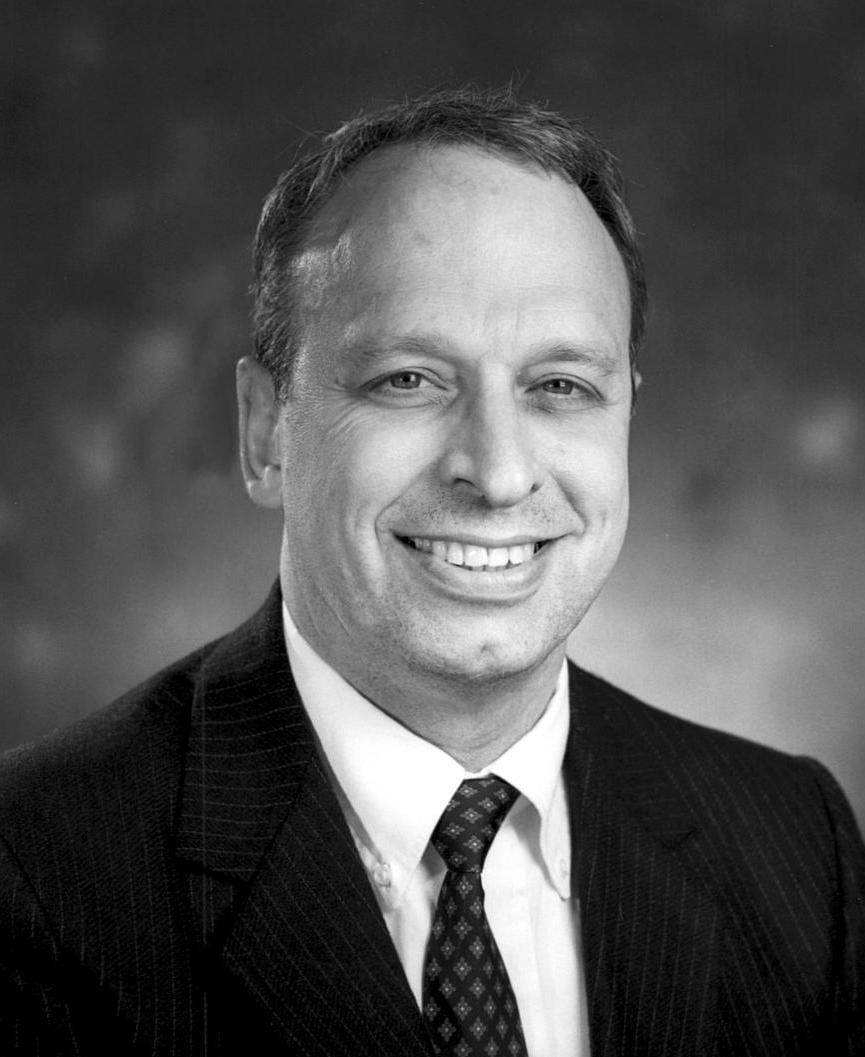 Dr. Stephen Herman was looking for a challenge when he accepted the presidency of Garrett College in 1986.
And that's exactly what he got.
Dr. Herman dealt with fiscal, accreditation and campus culture issues during a presidency that spanned nearly 20 years. And he said that's what he was seeking when he accepted the position.
"I wanted to be part of a college that was looking to rebuild and see if my ideas could work in a way that facilitated recovery of the institution," said Dr. Herman during a recent telephone interview. "Garrett College was perfectly made for this. It was as close to extinction without being truly extinct as any institution I had encountered. By many people's lights, it was simply too small to be sustainable in an isolated rural community of 30,000 people. But while it was seriously in trouble, it enjoyed strong emotional support from the community."
Dr. Herman said he felt the major issues of financial sustainability, accreditation and culture could all be addressed through a collaborative, transparent process. And he set about to do so as soon as he arrived in McHenry.
"I called the very first All-College Forum," said Dr. Herman. "We had 100 or so people show up on a Saturday – faculty, staff, community members – and I asked them to identify the problems of the college. They did that, and it was an extensive list – I think there were 142 recommendations from big to small. We wrote up a report that substantially contained those 142 recommendations with a promise that we would go item-by-item until we got to the end."
The fashion in which the College addressed those 142 recommendations impressed both GC's accrediting body (the Middle States Commission on Higher Education) and the public. But Dr. Herman took it one step further, setting up both individual and group interviews with anyone and everyone he felt could help him gain an accurate understanding of the community's needs.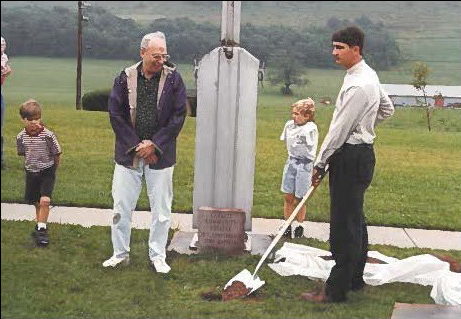 Dr. Herman, as a New York City native, felt it was pivotal that he gain a deep understanding into his adopted community.
"I held over a hundred interviews with members of the college and the community at the outset," recalled Dr. Herman. "I had to listen very carefully and I had to evidence that I had listened very carefully. I got loads and loads of information from county officials, downstate officials . . . as many people as I could think of who knew about or could positively influence what the College was doing. For each person I met with, I wrote a letter with what I'd learned from their interviews. I think most people were thinking, 'Whoever this guy is, he does listen.' I received a treasure trove of information and guidance."
Dr. Herman said he focused on one consistent message with the community.
"Everywhere I spoke in the county, I reiterated a pledge," recalled Dr. Herman. "Garrett Community College existed for the people of Garrett County. No purpose was more important."
"We made good on that promise," continued Dr. Herman. "We opened the college to the community without charge, effectively used college resources, gave advice and counsel willingly whenever asked, and fundamentally integrated the College into every facet of community life. Garrett College became a ubiquitous force in supporting its community."
Dr. Herman said he also did his best to break down institutional silos. He disbanded the insulated Executive Council and created a broader-based Administrative Council of nearly two dozen college leaders representing "every possible constituency" of the College. And then he gave that group real power.
"I told everybody this was going to become the legislative arm of the college and they would make and set the policies. I told them, 'I'm not going to vote. I'm going to do whatever you want me to do at the college,' " said Dr. Herman. "And then I resurrected the Executive Council as an executive branch with me to implement and administer the policies of the Administrative Council. Suddenly, we moved past the governance issues with a governance system that people trusted."
While presidents spend much of their time dealing with fiscal, governance and policy issues, Dr. Herman was also able to place his mark on a trio of signature initiatives. The Garrett County Scholarship Program, an international student program and a pair of new academic programs that took full advantage of the county's natural beauty were among the signature achievements of his tenure.
Dr. Herman praised Jim Hinebaugh – the present county commissioner who then served as county economic development director – with envisioning and implementing the GCSP, which still provides tuition and fee support for recent high school graduates (later expanded to dual enrollment and workforce development students) to attend Garrett College virtually free of charge.
"Jim really made this proposal – he was the lead person on this initiative," said Dr. Herman. "If he were not the lead person, it would never have happened. Without him, it wouldn't have been an economic development issue, it would have been an educational issue."
Natural Resources and Wildlife Technology (NRWT) and Adventure Sports Management were the two academic programs specifically built around the Western Maryland environment.
"Kevin Dodge and Peter Skylstad transformed this program into a visible exemplar of Garrett's capacity for academic excellence," Dr. Herman said of NRWT, which started in the 1970s but blossomed after Dr. Herman, and Professors Dodge and Skylstad came on the scene. "It accords well with the national and global efforts to preserve nature and to sustain our planet."
Dr. Herman said Adventure Sports Management and the Adventure Sports Institute – both launched during his presidency – took full advantage of the region's natural environment while creating a unique program.
"Mike Logsdon, Don Storck, and Terry Peterson were early leaders in the program's development on the academic side, and Don Storck was a leader on the economic development side," said Dr. Herman, noting the College's role in helping to launch the Adventure Sports Center on Marsh Mountain.
Dr. Herman said his initiative to create an international student program at Garrett College was meant to enhance the experiences of all GC students.
"I was very concerned that Garrett County had produced a college that mirrored the county," said Dr. Herman. "That was as it should be, but that didn't leave a lot of leeway to enrich the educational program. I felt the international student program provided an opportunity for Garrett College to become conversant with the world. Even if our students stayed in the county, having experiences with people in other countries was an important experience."
Dr Herman's wife – Dr. Gail Herman – was instrumental in getting the international program off the ground.
"Gail found homes for these students while they studied at Garrett College and helped ensure they had an enriching experience," said President Herman.
In an interesting twist, one of the international students – Raili Raud – went on to become a Jack Kent Cooke Scholarship recipient, a neuroscience graduate and the Hermans' unofficial second daughter. Raud and the Hermans' daughter, Leta, work together at Leta's traditional Chinese medical practice, located in Massachusetts.
Gail Herman also launched projects honoring Western Maryland's coal history, which became an interest after she was able to take a ride to the bottom of the Metikki Mine in Luke. Her career in storytelling and interest in the coal industry helped lead to the creation of a coal museum hosted in the College's library.
"Gail just immersed herself in the community," recalled Dr. Herman.
Ironically, Gail Herman was initially ambivalent about the move to Garrett County.
"I cried," said Gail Herman, laughing at the memory as she looked back on that decision. "We had a home on the point on a lake in Connecticut and we were going to have to leave that home. Then when we got to know about Garrett County, I was happy – it was a beautiful area in a beautiful community."