NRWT's return to its roots led to its resurgence
---

---
Refocusing on its original mission helped Garrett College return its Natural Resources and Wildlife Technology (NRWT) program to a thriving curriculum laser-focused on high-quality technical education.
"The program had lost its heart – its emphasis on technical education," said Kevin Dodge, who joined the GC faculty in 1987 and is NRWT's program director. "We came to realize that, rather than seeking primarily to prepare our graduates for transfer, we needed to resurrect our focus on preparing our students to work as technicians."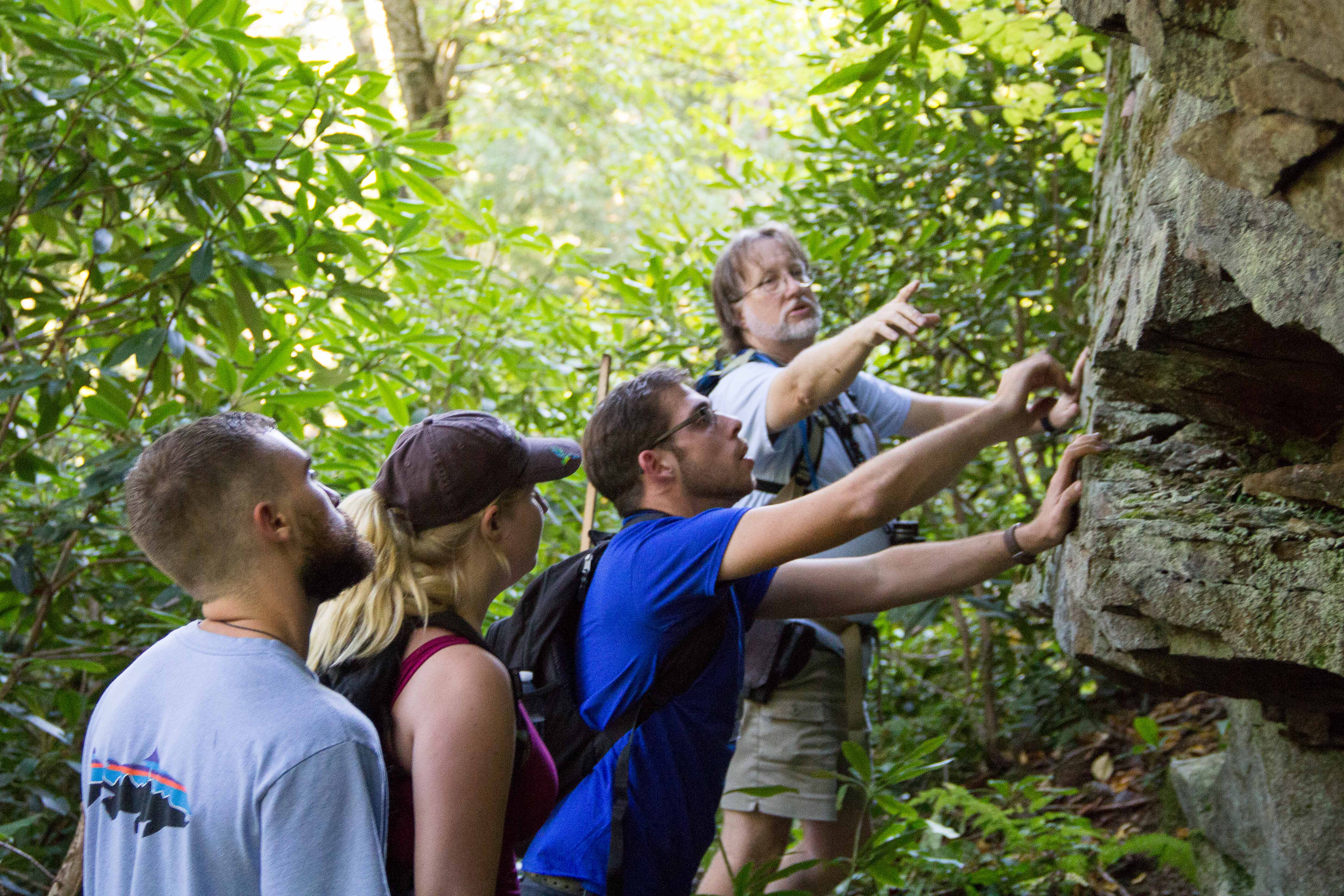 Dodge said it took a roll-up-your-sleeves curriculum review to rebuild the program, which had dwindled to 16 students.
"In the fall of 1990, we undertook a DACUM – Developing a Curriculum – process to determine what we should be teaching our students," he recalled. "The process involved tapping into the expertise of a panel of technicians in the natural resources who did the jobs we wanted our students to do. They outlined the duties and tasks they performed, and the knowledge, skills, and attitudes they needed, as part of their jobs."
The College used the information gained from this process to completely redesign the program, whose original name of Wildlife Management Technology was changed to its present name to align with the review results.
"It shifted from a primary emphasis on wildlife management to a more comprehensive coverage of a wide range of natural resources disciplines, focusing on wildlife, fisheries, forestry, and soil conservation," explained Dodge.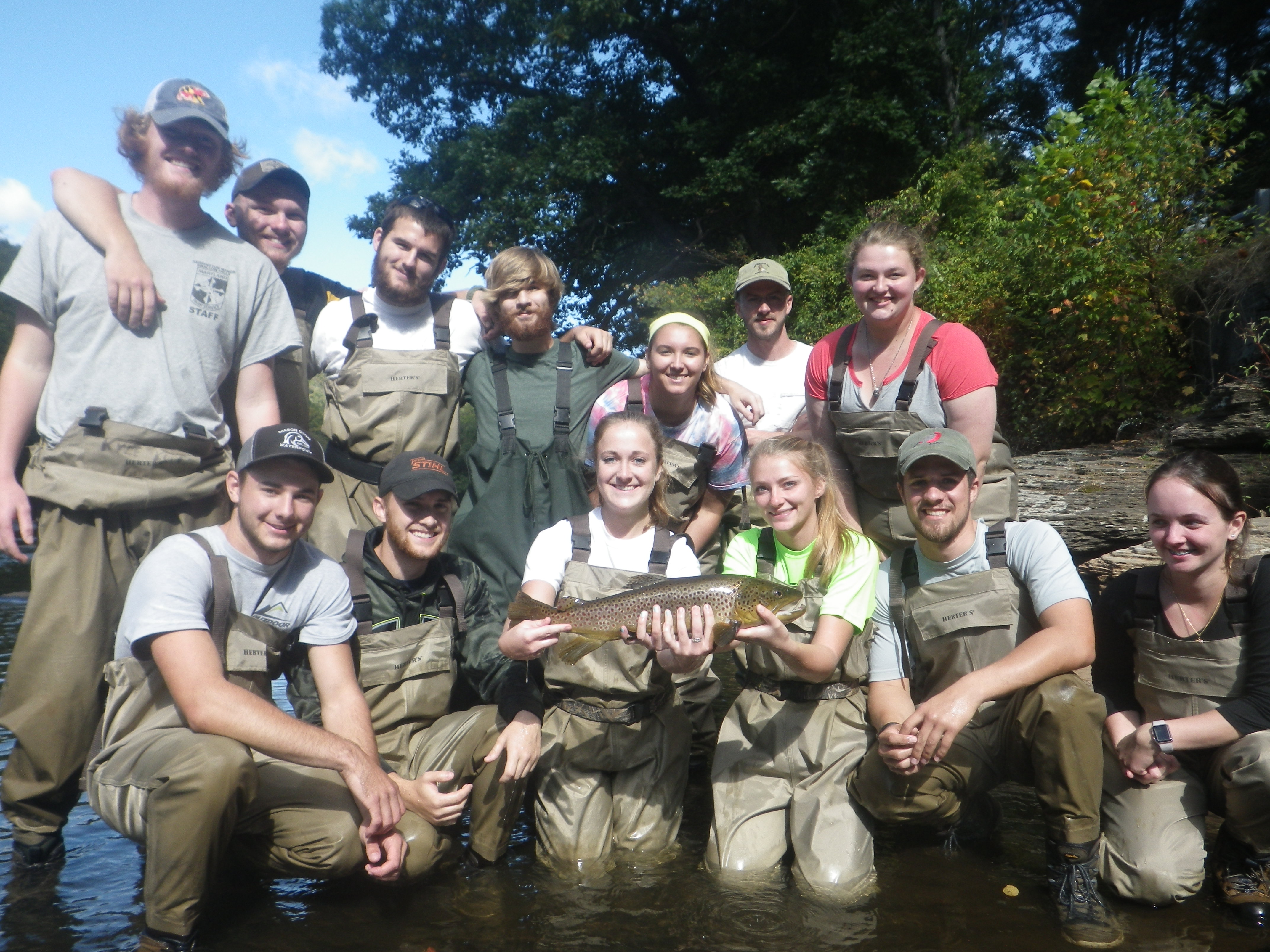 That return to programming roots led to an enrollment rebound that continues to this day. Dodge said the program averages between three and four dozen students, generally about 5 percent of the College's total credit student headcount.
Dodge said there are a host of reasons that the program continues to flourish. He cited a strong relationship with the Maryland Department of Natural Resources, emphasis on field-based skills, field trips that expose students to new places, environments, and cultures, and "a close-knit, family culture, connecting students within and among cohorts and with graduates, that we work very hard to foster" as some of the components most critical to the program's ongoing success.
The program has also emphasized educational collaborations. One of the longest-lasting joint ventures – working with Regional Ecologist Dave Brinker of the Maryland Department of Natural Resources Wildlife and Heritage Service to study the breeding biology of the northern saw-whet owl – started in 1991. The following year, they added a fall night-time saw-whet owl migration study, mist-netting and banding owls as they migrate through the area each October and November.
"To the best of our knowledge, ours is the only owl migration study in North America to rely primarily on college students for the night-to-night operation of the station," said Dodge. "Over the past 29 years, we've captured and banded over 3200 owls. Along the way, hundreds of students from both Garrett College and Frostburg State University have gained valuable, hands-on experience and crucial fodder for their resumes."
The Maryland Higher Education Commission (MHEC) has identified NRWT as a statewide designated program, which allows Garrett College to offer this curriculum to all in-state students at an in-county tuition rate. That rare designation indicates the statewide respect the program has garnered.
"Our program provides an opportunity for students to gain the knowledge and skills for a job about which they're passionate," said Dodge. "Our graduates who remain in the county to work in various government natural resources agencies – and there are a lot of them – provide a real benefit to our community through their work in wildlife management, fisheries management, forest management, park management, soil conservation, and acid mine drainage remediation."
Dodge noted that nearly all current employees of the Deep Creek Lake Management Office are NRWT graduates, and many of those working in the county with other Maryland Department of Natural Resources agencies began their college career in the NRWT program.
"Looking beyond Garrett County, there are NRWT graduates working across Maryland in a variety of natural resources government agencies that provide a real benefit to our state," said Dodge.
Dodge said the addition of "a lanky Texan named Peter Skylstad" as assistant director in the early 2000s expanded the breadth and quality of the NRWT program.
"With his practical GIS [geographic information system] and GPS [global positioning system] expertise, coupled with his background in biology and geography, Peter completely transformed our program," said Dodge. "We were finally able to offer integrated GIS and mapping/GPS courses, equipping our students with a whole new set of skills that boosted their attractiveness to employers."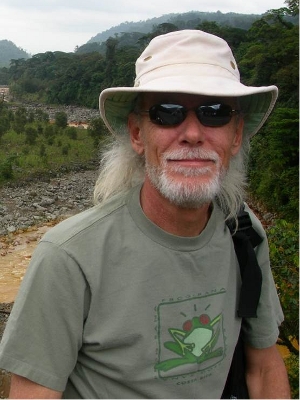 Dodge said Skylstad's influence led to GC students having the opportunity to produce the first digital maps for Maryland's four largest state forests.
"Even more importantly, over the past twenty or so years, Peter has overseen several grant-funded projects that have brought in over $650,000," said Dodge. "These projects have provided an opportunity for nearly 65 students to earn money, gain experience, and make important employment contacts, all while studying at Garrett College."
Dodge said Skylstad – who is retiring in June – also led a series of tropical ecology trips to Costa Rica.
"It would be difficult to overestimate the importance of Peter's contributions to the NRWT program," said Dodge.
In recent years, increasing numbers of NRWT graduates have chosen to transfer to four-year schools – primarily Frostburg State University and West Virginia University -- to continue their education. These students, Dodge says, take with them strong practical, field-based skills that prepare them very well for the next step in their educational career.
"Our four-year partners have come to recognize and appreciate the quality of our graduates," said Dodge.
"I believe the NRWT program will continue to evolve to prepare students to meet the needs for technicians in our field," said Dodge when asked to forecast NRWT's future. "We'll continue to focus primarily on technical education while ensuring our students are well prepared for success if they choose to continue on with their education.
"We'll also continue to pursue partnerships with government agencies, conservation nonprofits, and other entities who can provide learning opportunities and employment for our students," added Dodge. "And we'll continue to emphasize the close knit – and, very often, lifelong – relationships that are the hallmark of our program."